Two graduates of the Bushnell University's Class of 2021 were awarded the University's two most prestigious student awards during its Spring 2021 graduation ceremony.
The President's Scholastic Award was awarded to Teresa Branson, who graduated with a 4.0 grade point average (GPA). She earned a Bachelor of Science degree in Elementary Education. Branson is from Springfield, Oregon.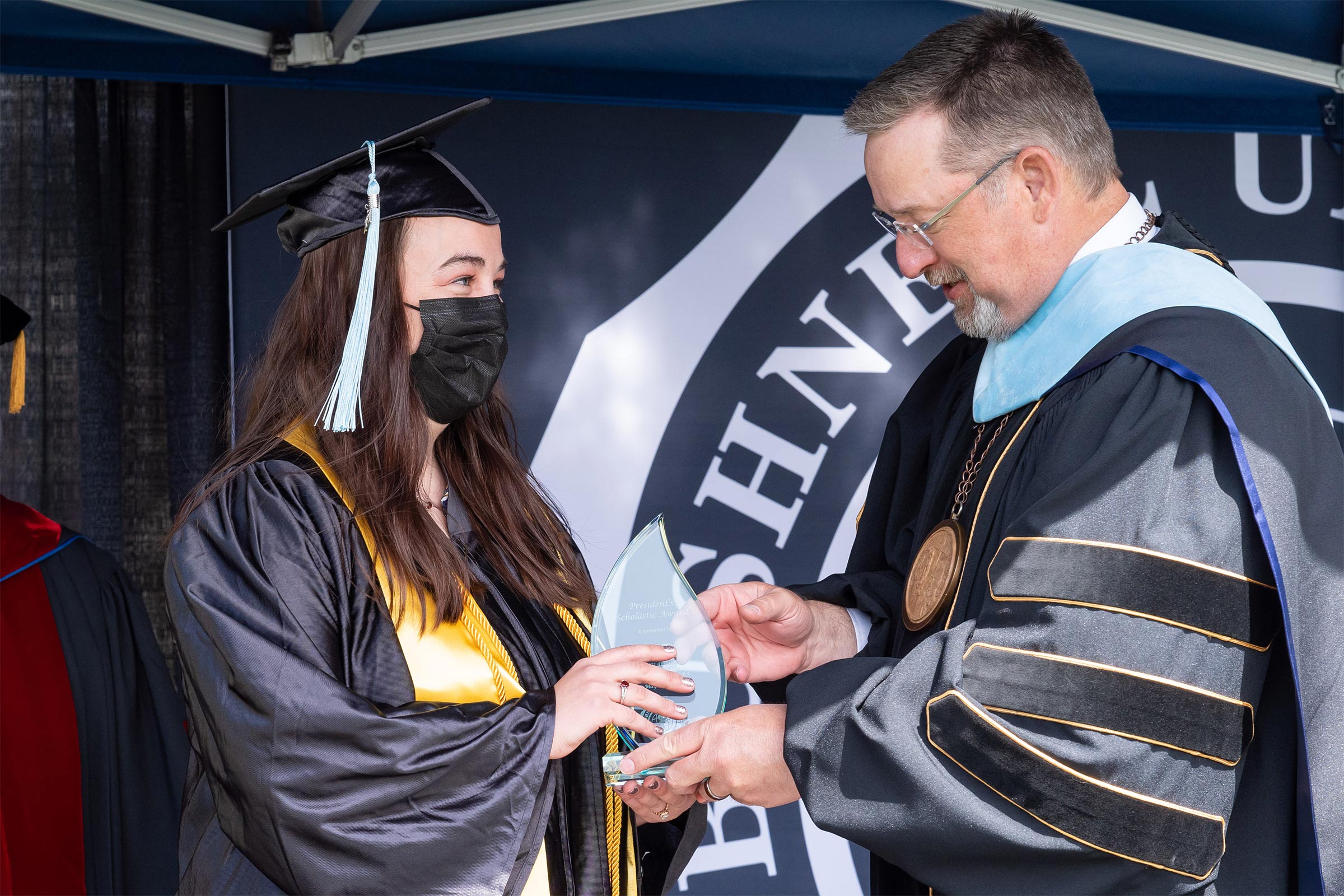 Teresa Branson receives her award at Bushnell's 2021 Commencement ceremony.
Each year the Presidents Scholastic Award is presented to the graduating senior, who has attained the highest cumulative GPA, with at least 61 credit hours having been completed at Bushnell University.
The Dr. Kendall E. Burke Award, the University's highest honor, was presented to Katia Burke, who graduated with a Bachelor of Arts degree in Interpersonal Communication. She served the campus in several leadership capacities, including as President of the Associated Students of Bushnell University and as a Resident Assistant. Burke is from San Antonio, Texas.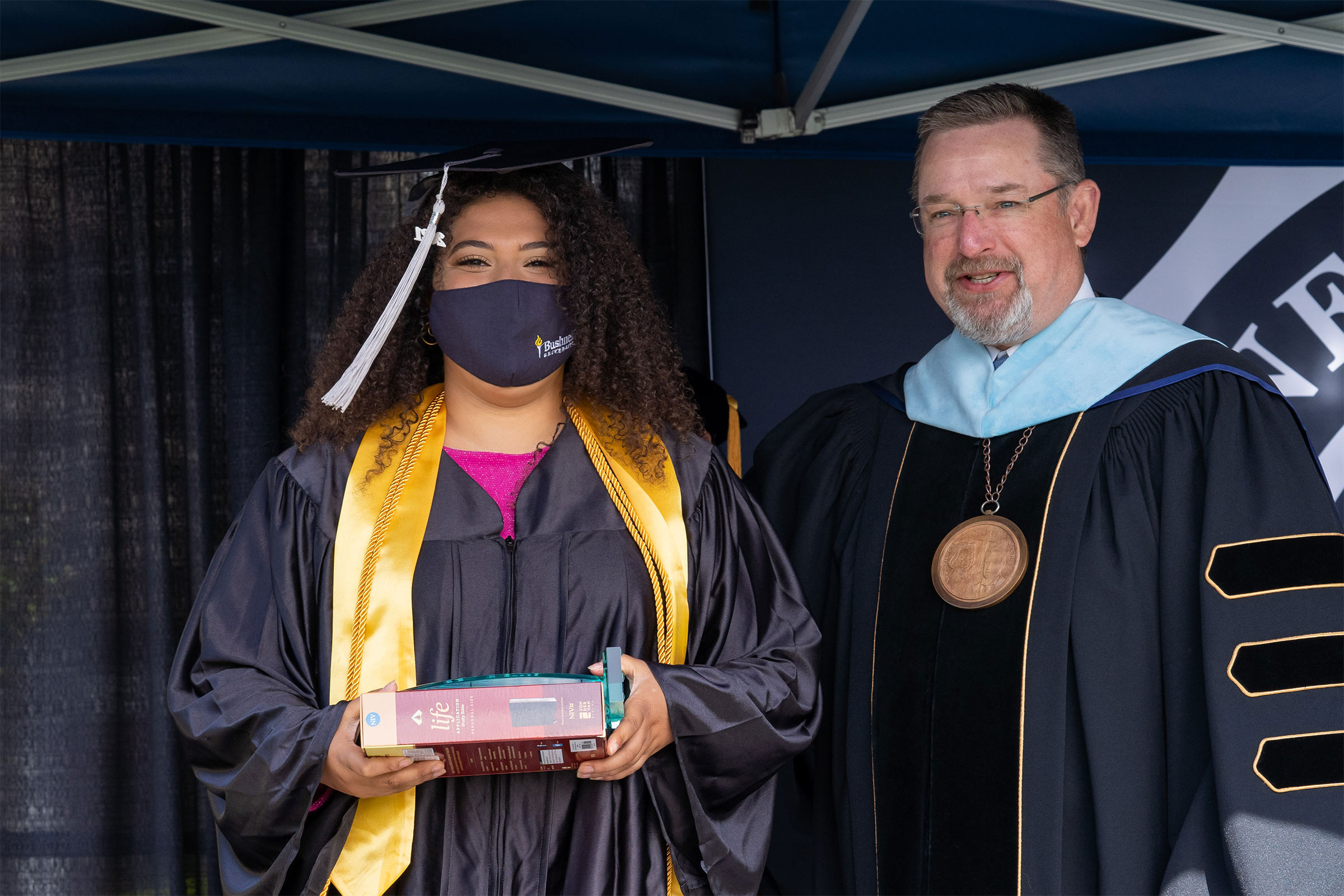 Katia Burke receives her award at Bushnell's 2021 Commencement ceremony.
During every Spring Commencement service, the Dr. Kendall E. Burke Award recipient is given a special Bible. The Burke Award winner is chosen from a secret ballot by the student body and faculty of Bushnell University, as the one who has rendered the most outstanding service to the institution. The recipient must have maintained excellence in academic work, be fully approved as to Christian character and convictions, and show a notable record of service to others. This award was named in honor of the late Dr. Kendall E. Burke in recognition of his wholehearted Christian service to the University.