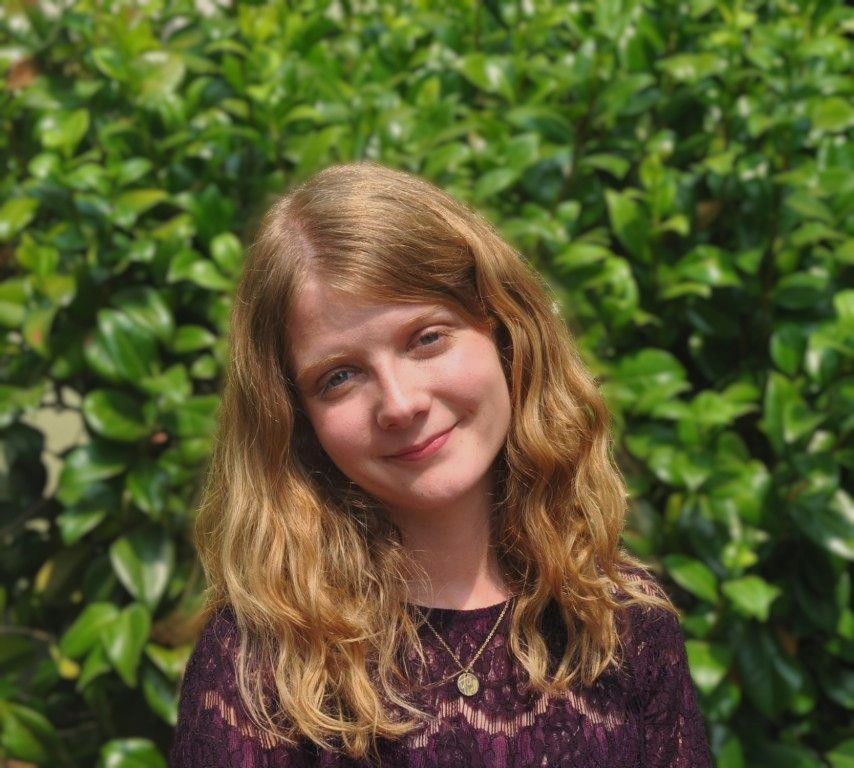 Eugene, Ore. – Annalee McIntosh '23 was recently honored with the Stone-Campbell Journal Promising Scholar Award this past spring. Among 18 students honored, McIntosh was one of only six undergraduates selected by the faculty.  
The Stone-Campbell Journal is an academic publication dedicated to promoting scholarly research and discourse within the fields of theology, philosophy, history, apologetics, and cultural criticism. In the process of selecting the Promising Scholar Award, faculty look for students who exhibit the highest potential within their graduating cohort. The award's purpose is to support recipients in pursuit of advanced biblical or theological education, including both master's and PhD programs. 
McIntosh expressed her gratitude upon receiving the award, saying, "I am deeply honored and humbled to receive the Promising Scholar Award from the Stone-Campbell Journal. Thank you to everyone who has poured into me all my life, and who continue to pour into me with love and encouragement. Your support has meant so much to me." 
Bushnell University has been a wonderful place to learn and grow and I'm excited for whatever this next chapter has in store." 
McIntosh is continuing her academic pursuits at Emmanuel Christian Seminary, located in Elizabethton, Tenn. The renowned institution's commitment to excellence in theological education aligns perfectly with McIntosh's aspirations to dive deeper into her biblical studies. 
Dr. Agam Iheanyi-Igwe, Associate Dean of Bible and World Christianity at Bushnell University, commended Annalee's achievements and spoke positively of her ability to succeed moving forward. "Annalee's combination of academic excellence, theological reasoning, and commitment to the church has been exemplary. She has demonstrated this beyond the classroom while completing a unit of clinical pastoral education (CPE). Her recognition as a Promising Scholar by the Stone-Campbell Journal is well-deserved and highlights her potential to make significant contributions to the field of pastoral ministry." 
McIntosh is the most recent Bushnell student to win this award, joining fellow Beacons Anthony Wurst '22, Jared Dodson '21, and Ariana Henton '20.  
To learn more about Bushnell University's Bible and Theology program, visit www.bushnell.edu.