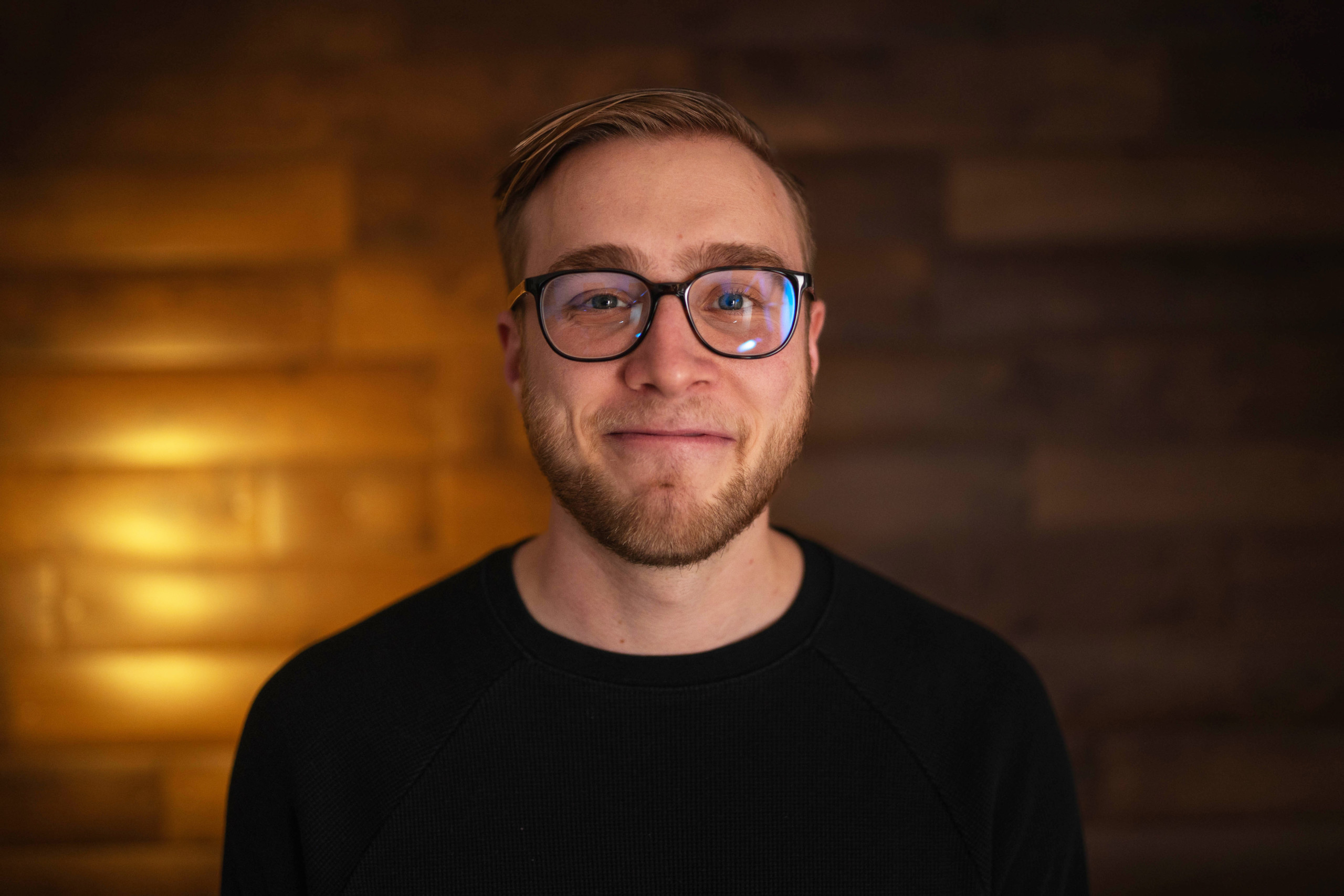 While studying communication at Bushnell University, Brad Keller '20, gave his life to Christ. Only a few years after earning his B.A. in Communication, he became the Youth Pastor at Ekklesia Church in Eugene, Oregon. Keller shares his transformative journey and calls his fellow believers to minister in whatever ways they have been called. 
What drew you to Bushnell and the Bible & Theology program? What are some of the key ways the program helped prepare you for your career?  
I am convinced that God drew me toward the Bible & Theology program for my minor. Originally, I was solely an Interpersonal Communication Major, but after giving my life to Jesus mid-way through my sophomore year, I wanted to learn everything that I could about the Bible. I wanted to learn systematic theology, hermeneutics, preaching, apologetics, and most importantly, I just wanted to grow deeper in my faith. The professors were actually the ones that helped me prepare for my career! Dr. Doyle Srader, Dr. Agam Iheanyi-Igwe and Dr. A.J. Swoboda were pivotal professors for me and I am still taking their wisdom that they have given me not only in the classroom, but outside of it as well. 
What drew you to a career in youth ministry and your role at Ekklesia? 
Youth ministry was definitely a calling that I was not anticipating. I remember having a sense that God was calling me to Pastoral Ministry, and I remember staff and faculty pushing me to go into it, but I didn't know where or in what capacity. I had been attending Ekklesia Eugene and I was invited to volunteer in our middle school ministry. I politely declined at first (why would anyone want to go back to middle school!?), but I eventually tried it out because maybe that's what God was calling me toward. After 2 weeks, the ministry stole my heart and 2 years later, I was offered the position to be the Youth Pastor which oversees both our middle school and high school ministry.  
What are your responsibilities as a Youth Pastor at Ekklesia? What brings you joy in your work at the church? 
My responsibilities include (and are not limited to) preparing teachings, preaching, recruiting new leaders, developing current leaders, discipling students, getting onto school campuses to do check-ins with students, creating and running events, developing youth worship sets, and helping cultivate an environment for students to engage and worship Jesus.  
What brings me joy is seeing students take ownership of their faith and the ministry. It's not my ministry. It's God's ministry. He calls all of us to take part in it. Seeing students realize that their relationship with Jesus doesn't have to be this stale, stiff thing that they participate in twice a week and that Jesus breaks into and through their lives and gives them a life that they couldn't get on their own is a breathtaking thing to see. 
Why is ministry work so crucial? 
Ministry work is crucial because we have a huge population in our community that doesn't have a relationship with Jesus. Culturally, they've heard of him, but that knowledge about Jesus hasn't penetrated their hearts yet. All of us are called to ministry work and reach the community that we're a part of. It's not just exclusive to a pastor or member of clergy. We are all called to reach the world with the hope of Jesus. 
With ministry experience, what advice would you give to students who are interested in this area, about to earn a degree and enter the job market? 
You've got to get personal with the things you are learning in your courses. Ask yourself how this might grow and develop you in your faith, develop your communication skills, and apply it outside of the classroom.  
If you're considering ministry as a vocation, don't be afraid to try different areas/positions out! It can feel like a big, scary decision, but at the end of the day, you can't mess up God's plan. He'll get you to where you need to go.