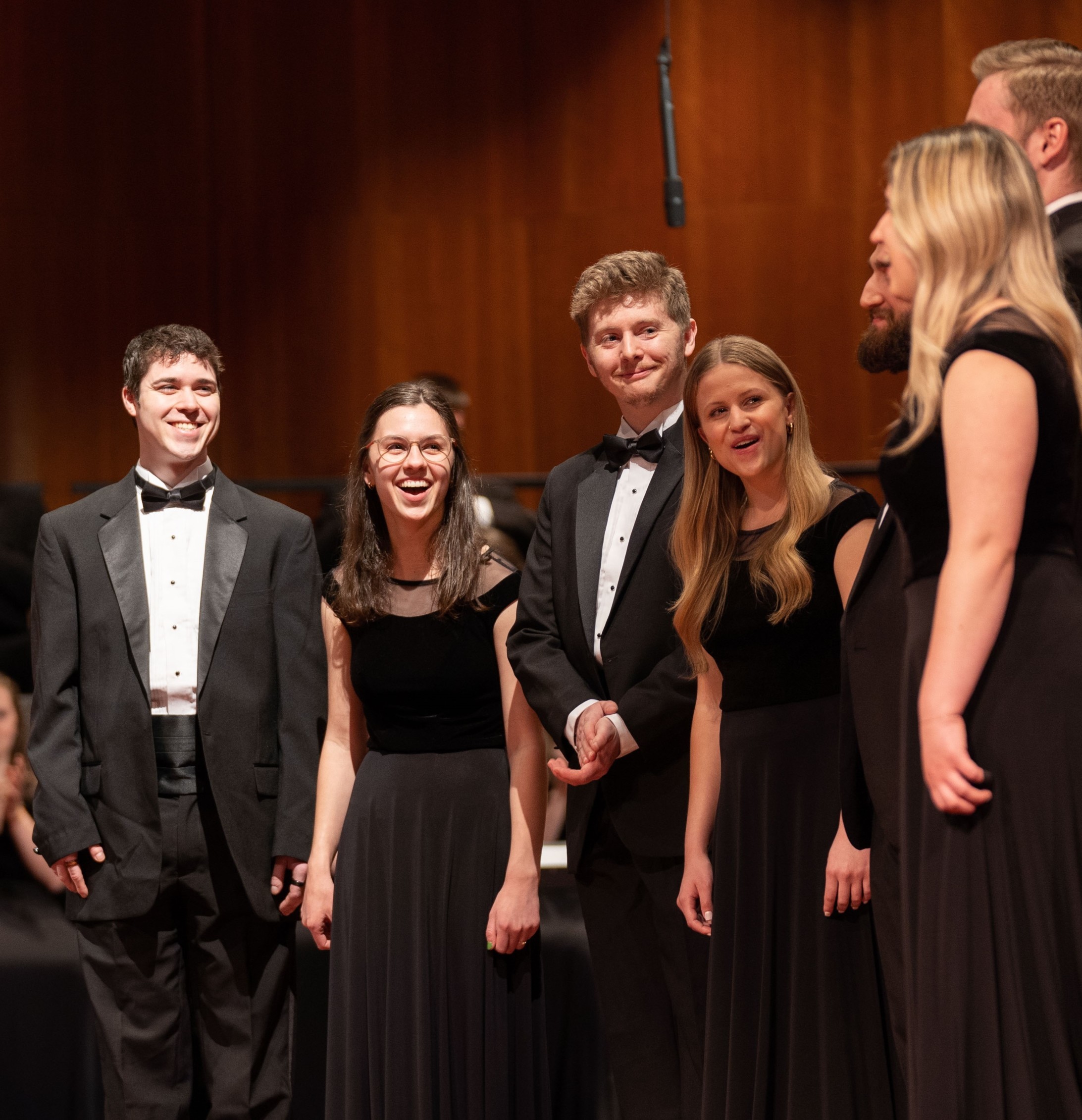 EUGENE, Ore. – Bushnell University's School of Music and Performing Arts is pleased to welcome the community to a free event celebrating the birth of Christ: A Bushnell Christmas. This creative and spiritual musical celebration will feature a selection of holiday classics and contemporary favorites performed by the university choir, jazz ensemble, and choral.
The event will take place on Dec. 2 at 4:00 p.m. at the First Baptist Church.
Kelly Ballard, D.Min., Associate Dean of Music and Performing Arts, acknowledges that "our students find great joy in all styles and genres of music and appreciate the opportunity to perform in welcoming spaces for appreciative audiences. We are honored and privileged to present this concert at First Baptist Church."
The musical selection is woven together with a beautiful narrative of the meaning of Christmas. We hope you will come and experience a joyous, inspirational holiday concert for the entire family in A Bushnell Christmas, as we celebrate the birth of Christ together!
Program subject to change.
LOCATION: First Baptist Church of Eugene
Tickets: Free
Interview & Media Opportunities: High-resolution photos are available upon request. For interviews, contact Emily Weinkauf Kidder at 541-521-6568 or ekidder@bushnell.edu.
Bushnell School of Music and Performing Arts is a nonprofit, 40+ student music school based in Eugene, Oregon led by Associate Dean, Dr. Kelly Ballard. The school provides students with fundamental musical knowledge, performance, and leadership skills, marked by innovation, creativity, and high academic standards. Digital content is offered through its social media channels. More at www.bushnell.edu.