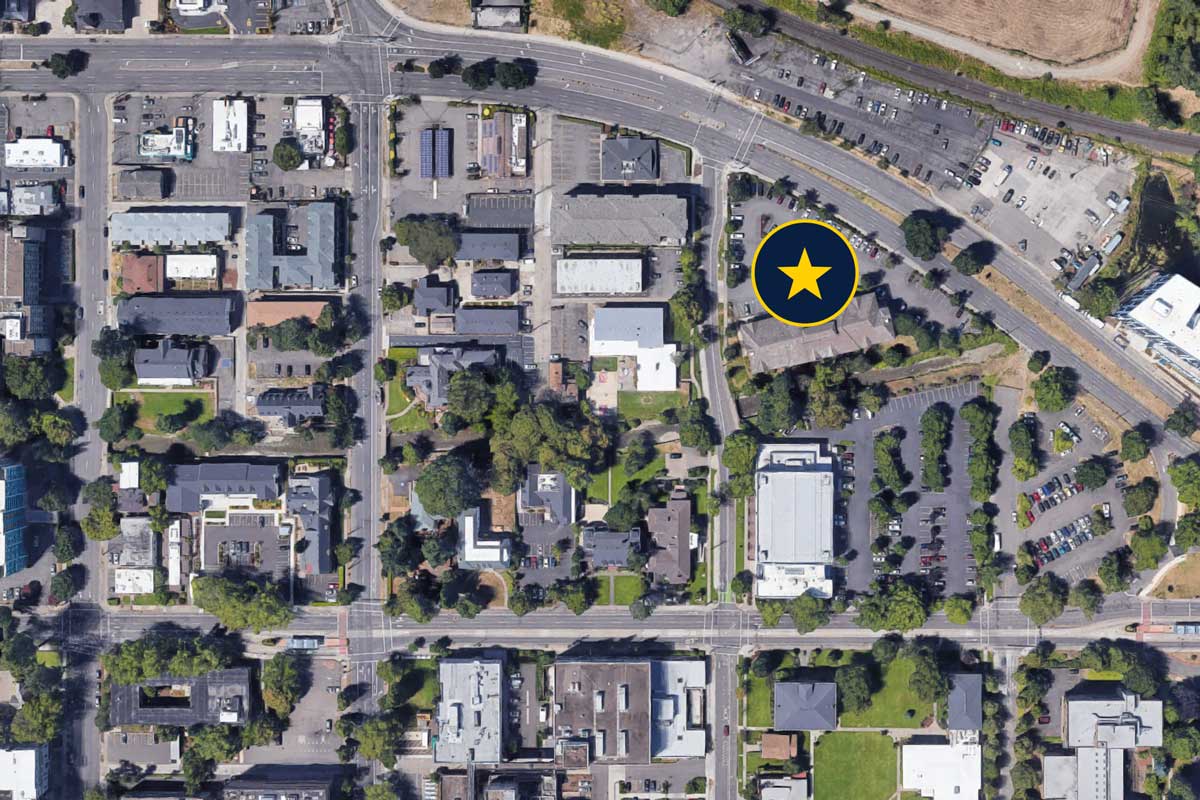 After nearly 30 years as neighbors, the Phoenix Inn and Bushnell University have announced they will conclude a land lease agreement that will give the University a new front door to its 125-year-old campus where the hotel is located at Franklin Boulevard and Alder Street.
"The Phoenix Inn has been a good friend and partner to the University for more than two-decades," said Joseph D. Womack, Ed.D., Bushnell's President. "In the coming months, we will announce our plans to convert the hotel for University use that will include creating a proper entrance to our beautiful campus."
In 1993, the Phoenix Inn built its 96-unit Eugene hotel on property leased from the University with an agreement for the land and building to revert to the University's control in 2021.
"What is happening with our Eugene property completes an agreement The Phoenix Inn made with the University many years ago," said Steve Johnson, the President of The Phoenix Inn. "Our brand is strong and the team at the Franklin Boulevard Phoenix Inn looks forward to serving guests through August. "