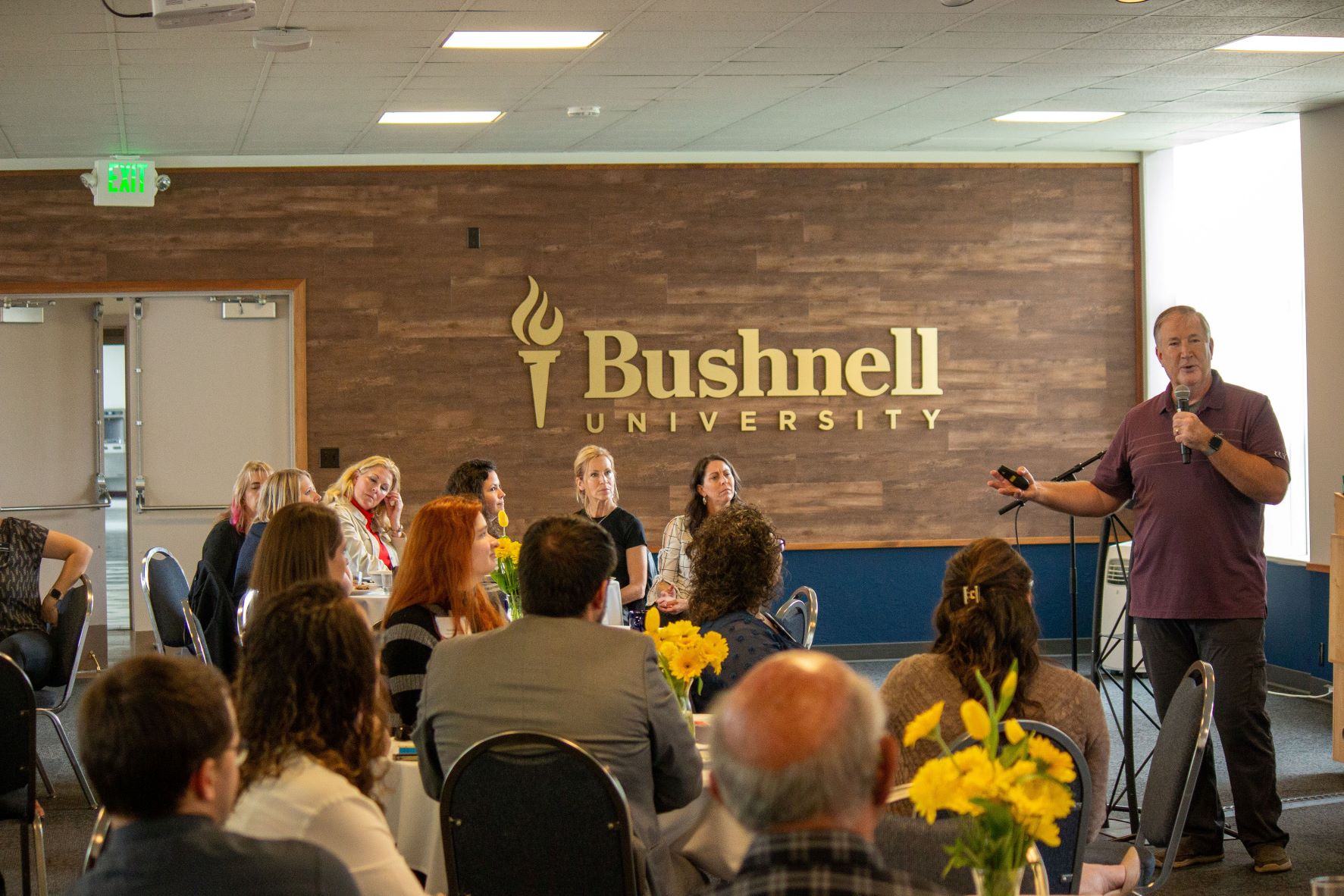 On Friday June 10th, Business leaders joined together at the Summer Center for Leadership & Ethics (CLE) event, Engaging People. It was a chance for friends to return to campus last Friday and as well as connecting new friends to the Bushnell community.
Check out the photos from this special event and review the recap below:
Keith Potter, Vice President for University Advancement & Director of the Center for Leadership and Ethics, shared an excerpt from his book Whitewashing the Fence, Leading Leaders in a Way That Works (available for purchase at Amazon.com). He also shared three leadership tips for healthy teams, the three As: authorization, affirmation, and accountability. Keith is a leadership and organizational development expert and has been coaching, consulting, and speaking both locally and internationally for many years. Keith's email is kpotter@bushnell.edu.
Angela Doty, Dean of Career and Academic Resources, talked about the career development approach and curriculum at Bushnell. She invited employers to post jobs for free on Handshake and shared about the opportunity for businesses and organizations to partner with Career Development by hosting a Bushnell Intern. To learn more, check out: https://www.bushnell.edu/academics/career-development/employers-and-recruiters/ or email Angela directly at adoty@bushnell.edu.
Larry Coburn, the Engaging People keynote speaker, worked at Nike for 27 years before retiring and stepping into his current role as Director of the Master of Arts in Leadership Program (MAL) at Bushnell University. In his presentation, Larry talked about the '9 Elements of an Organization System', offering attendees a sample of the content he teaches to MAL graduate students. Larry is also the Founder/Owner of Improving Leaders and serves businesses as a leadership consultant. If you would like him to come and present at your business or organization, or to connect with Larry directly, you can email him at Larry@improvingleaders.org.
Corynn Gilbert, Director of Development, thanked corporate sponsors and shared about the value of their partnership. All donations and funds raised at Bushnell University events help to offset the cost of tuition for Bushnell students. Corynn also shared the University Advancement team raises $800,000 annually for the Beacon Fund and we are still working to meet that goal by June 30. Corynn and Bethany invited anyone who still wants to partner with us to email their pledge form to bdilla@bushnell.edu before the end of the month. Current CLE sponsors, we cannot say thank you enough for your continued partnership with us.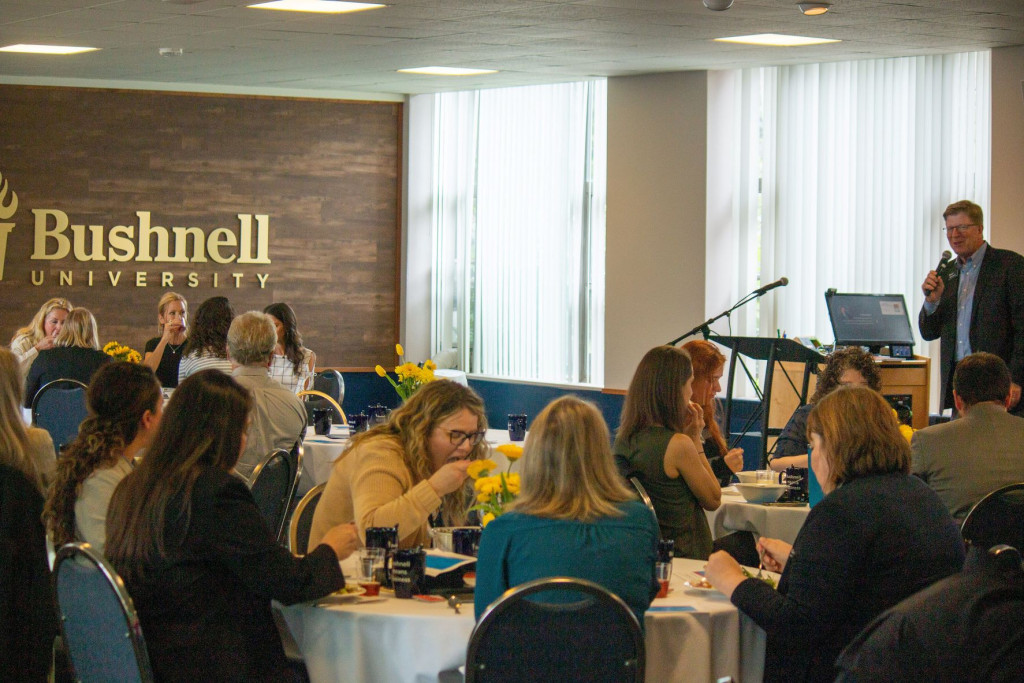 The event concluded with important upcoming events:
Alumni Challenge & Carry the Torch Community 5K – 10:30 am on August 20 @ Dorris Ranch
Beacon Classic Golf Tournament – 8 am and 1 pm on September 9 @ Shadow Hills Country Club
Fall CLE Event – TBD
Evening of Tribute: the Beacon Awards – October 28 @ Grace Community Fellowship
We encourage you to save these dates now and stay tuned for more info to come! We cannot advance the mission of Bushnell University or pour into students without invested partners like our sponsors of the CLE. You can view a list of our sponsors here.