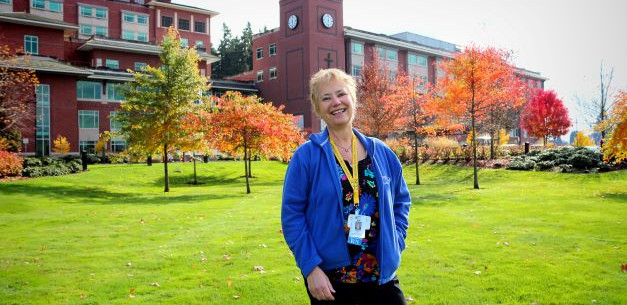 Eugene, OR — Bushnell University received the #8 ranking from OnlineU, a higher education publisher who evaluated online nursing program's across the country. Their methodology is based on a Salary Score metric. "At #8, BU alumni are earning well above the median and more than most nursing grads across the country," says Adrian Ramirez of OnlineU.
OnlineU's program rankings compare the real-world outcomes of online school alumni. They evaluate online programs based on alumni salaries to help prospective students determine which online degree programs would be the best long-term financial investment. From this analysis, each program is assigned a Salary Score that represents its position relative to other programs. This ranking of regionally accredited colleges that meet the online eligibility requirements determines which tend to have higher alumni salary outcomes for graduates.
The Bushnell University online RN to BSN curriculum goes into detail about nursing research, practices, and ethics, with core classes such as Ethics in Nursing, Leadership in Nursing Practice, and Foundations for Lifelong Learning in Nursing. Students must complete all 30 major credits, which includes a nursing capstone project. This degree can take 12 months to finish with a full-time schedule or 20 months with a part-time schedule.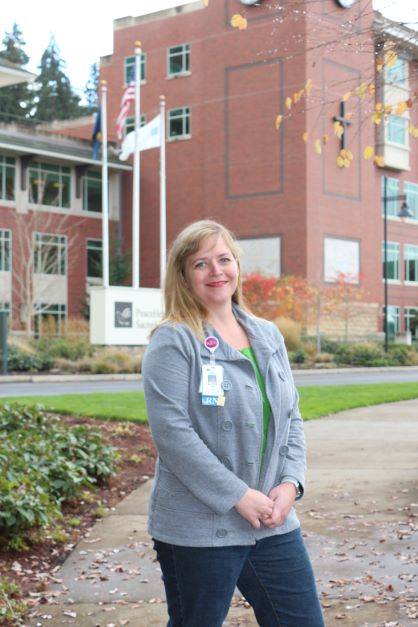 Students pursuing the online RN to BSN use Beacon Learning to access their coursework, which is fully online. Online students do have access to the career development and academic support services.
The prestigious Commission on Collegiate Nursing Education (CCNE) has re-accredited the baccalaureate degree program in nursing at Bushnell University for 10 years through 2032.  As a national, autonomous accrediting agency, CCNE ensures the quality and integrity of baccalaureate and other programs in nursing.  Bushnell's School of Nursing voluntarily participates in the accreditation process to support quality improvement in their nursing programs.
"I am grateful to all who participated in the accreditation process and for recognition by CCNE as a nursing program that engages in effective educational practices" says Dr. Linda Veltri, Dean of Nursing.
In addition to the online RN to BSN the School of Nursing at Bushnell University offers other undergraduate and graduate degree programs such as the Accelerated BSN, RN to MSN, Master of Science in Nursing, and a Post Master's Nursing Education Certificate.
Between 1908 and 1929, Bushnell University constructed and operated the Pacific Christian Hospital—known today as PeaceHealth Sacred Heart Medical Center in Eugene, OR. Learn more about the history of Nursing at Bushnell University.
About Bushnell University
Bushnell University transforms lives. Devoted to offering a Christ-centered environment since its founding over 125 years ago, Bushnell encourages students to pursue wisdom, nurture faith, and champion service. Accredited by the Northwest Commission on Colleges and Universities, the University was founded in 1895 by pastor-educator Eugene C. Sanderson and pioneer businessman and church leader James A. Bushnell. The University offers bachelor's and master's degrees in traditional undergraduate, adult degree, and graduate program formats, as well as online programs for MBA, MA in Leadership, and M.Ed. More information about the University is available at www.bushnell.edu