Bushnell senior softball player Samantha Silver has been named the winner of the NAIA's Dr. Leroy Walker Champion of Character Award, as announced as part of the NAIA's National Awards Day on September 15.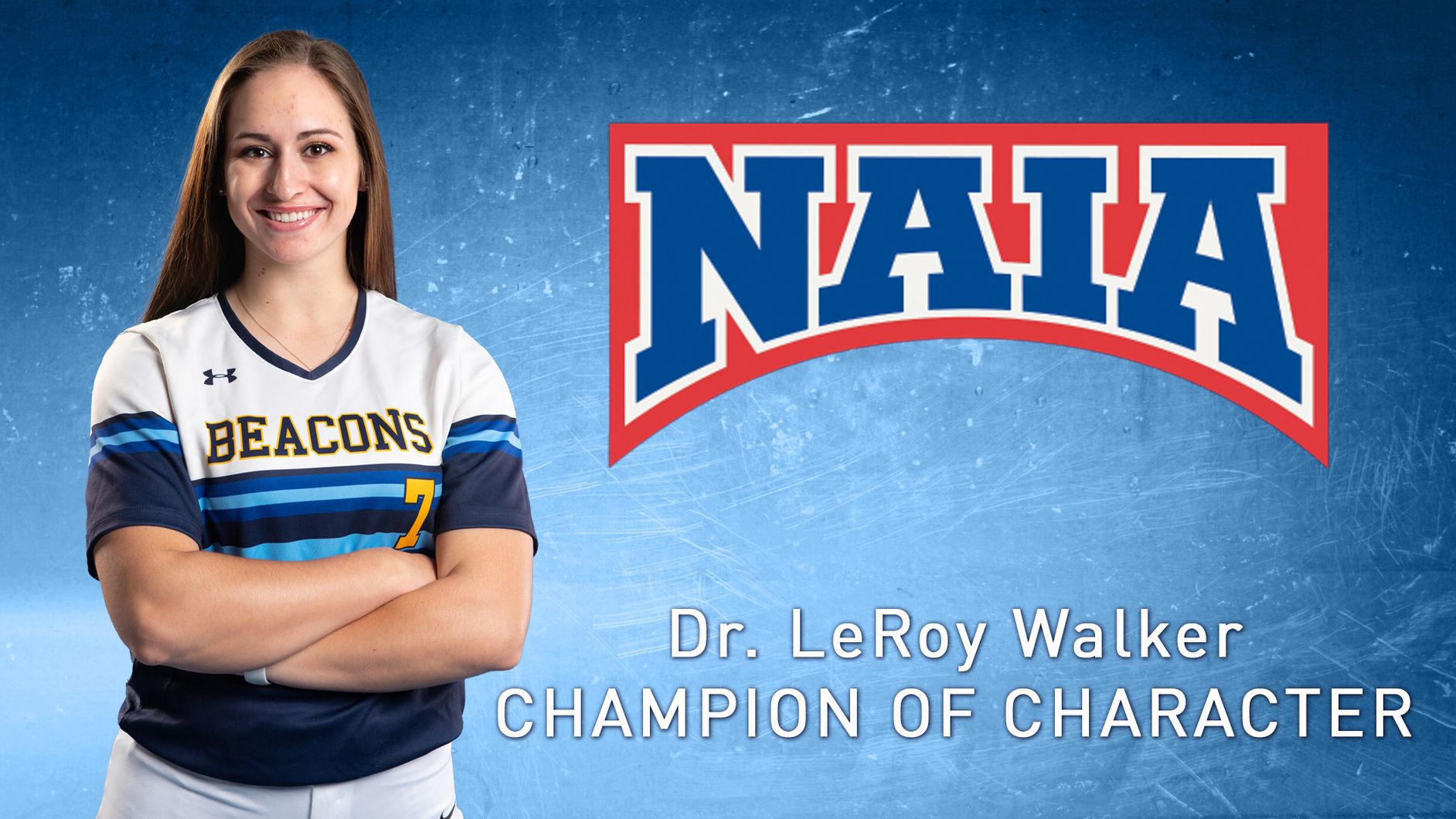 Silver is Bushnell's first recipient of any NAIA major award and was the third Beacon to be nominated for the most prestigious character honor given by the association.
Named in honor of Dr. LeRoy Walker, former NAIA president and president emeritus of the United States Olympic Committee, this award recognizes a junior or senior student-athlete who displays the NAIA Champions of Character Five Core Values, demonstrates outstanding academic achievement and models excellence in campus and community leadership.
Silver said, "I feel so unbelievably honored and humbled to have been chosen for this award. I am truly at a loss for words and my mind just keeps going back to this: the Lord gives, and he takes away, blessed be the name of the Lord. God has blessed me in so many ways this year and I want to honor that. I have been surrounded by people who are encouraging me and helping me thrive in many different areas of my life. I just want to continue to be the Champion of Character that God has called me to be. I believe it is an everyday occurrence, this is who I am, and I want to continue to be the best person I can be every day. I feel so honored and proud in this moment."
Silver demonstrates integrity in her daily tasks; responsibility for self, community, and family; servant leadership in problem-solving to address community needs; and sportsmanship through demonstrating advocacy. And she does all of this is in the context of being an active student-athlete, managing academics, multiple jobs, family, relationships, and leadership roles on campus.
This past academic year, Silver wrote her capstone on student-athlete wellness. This opened the door for her to be selected for a Graduate Assistant Vision and Call grant, where she'll have the opportunity to build additional programs to support student-athlete wellness by removing barriers to care and acting as a liaison between athletics and the counseling department.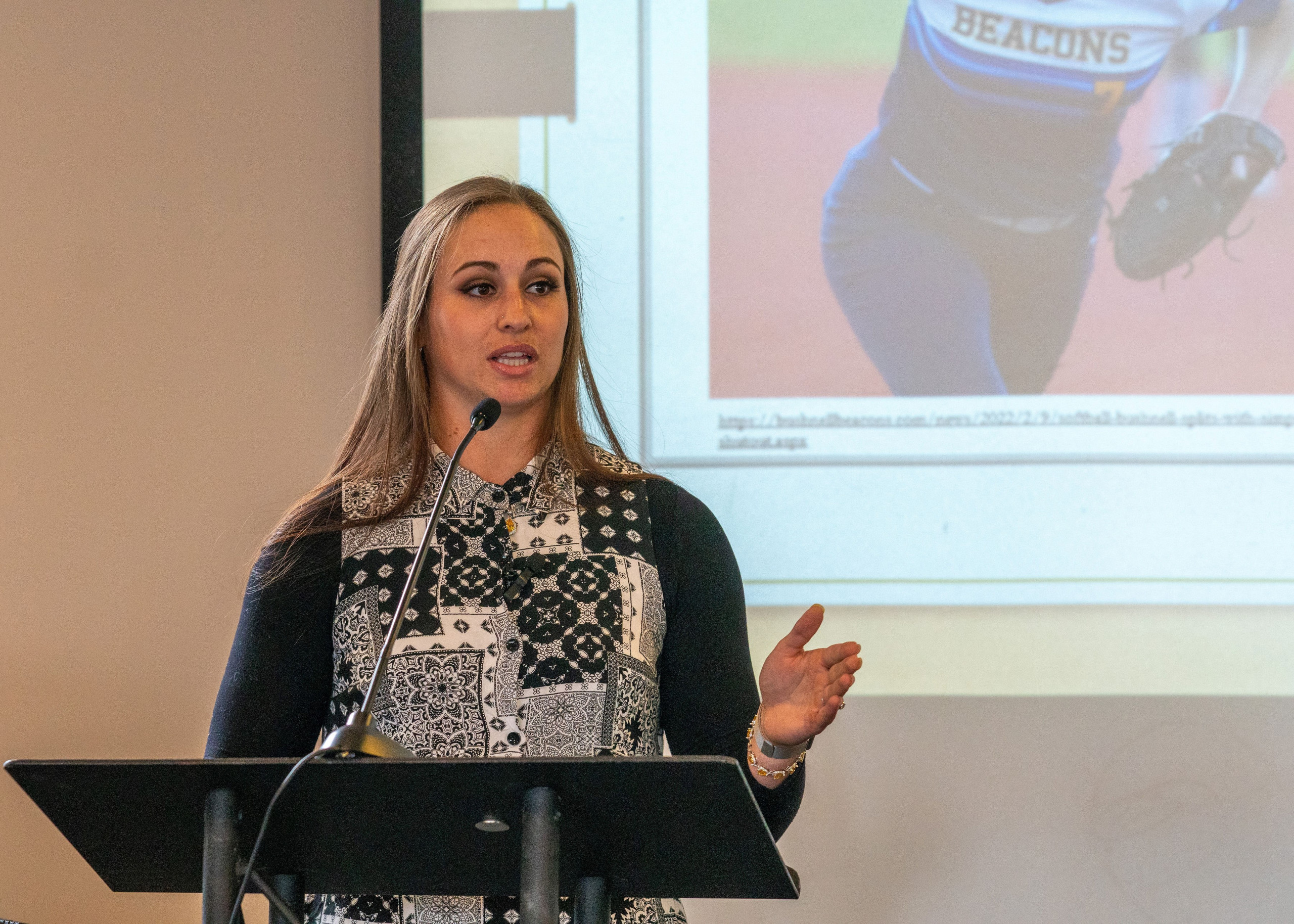 Silver graduated with high honors this year and won the Gardepiey-Peloquin Outstanding Speaker Award, the biggest honor awarded by Bushnell's Communication department. Silver is Bushnell's first student-athlete to tackle the Clinical Mental Health Counseling program while also competing as she began her graduate school studies this fall.
A strong representative of Bushnell's "Tri-Athlete Model", Silver thrives in all aspects as a holistic student-athlete on the field, in the classroom, and as a champion of character. Originally recruited as a utility player, Silver stepped up to fill a gap in the pitching staff her first season and remained in that role to become Bushnell's top pitcher this year as the team missed the playoffs by just one game. Academically, she graduated with a 3.94 GPA in Communication, had a 4.0 in both semesters this year, and graduated Summa Cum Laude.
Sam's character speaks for itself. She is passionate about life, passionate about learning and passionate about helping others on and off the field. Working part-time jobs in the library and coffee shop on campus and running her own coffee-mug design company, she balances those multiple jobs outside of her academic and athletic commitments and continually made time for those in the community and peers on campus. She lives a life of integrity and responsibility. She leads through a servant's heart and displays sportsmanship in competition. She respects those around her and has earned the respect of her coaches, teammates, and opponents.
As part of her capstone project this spring, Silver met with different spring sports teams about student-athlete mental health issues, providing resources, and getting feedback on what can be improved for the teams. Silver interned with the Bushnell counseling office this year and developed a program that launched this fall, which places a team counselor for every Bushnell athletic team, as well as a peer counselor. Sam also began working as a Peer Counselor this fall when she begins her Master's program in Clinical Mental Health Counseling.
Sarah Freeman, Associate Athletic Director and Senior Woman Administrator said, "At Bushnell we have a tri-athlete model for athletics where we strive to provide opportunities for our students to grow in character, academics, and athletics. Sam embodies all three areas of our tri-athlete model and is so deserving of this award. Sam saw a need and created a program that is now impacting hundreds of student-athletes. Sam's vision and heart for the mental health and well-being of her fellow students coupled with her passions and goals have inspired and unified our campus. Sam is a true Beacon and we are so proud of her."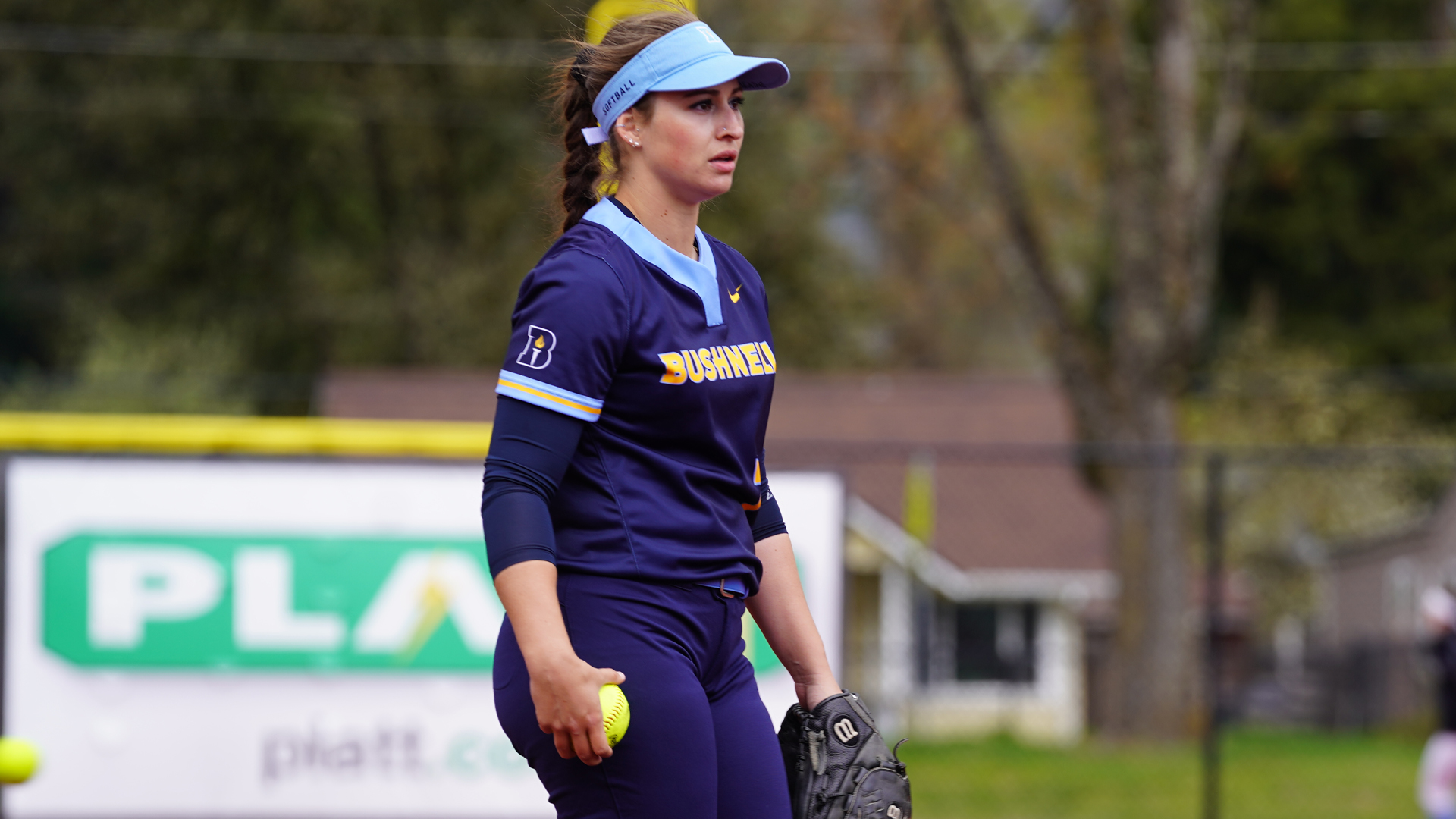 Silver also gives private softball lessons, and serves as a leader in the Bushnell chapter of Fellowship of Christian Athletes, was a team captain and the softball SAAC representative. She had a leading role in team community service efforts, especially during Bushnell's "Embrace The Community" day where the team worked at a local park, clearing and mulching walking paths and pruning overgrown blackberry bushes. Last season Silver also spearheaded the effort to have the team do a Letter of Intent signing for a "medically retired" middle school softball player, who has since become an adopted member of the team.
"On behalf of the entire conference, we send our congratulations to Ms. Samantha Silver," stated Cascade Collegiate Conference Commissioner Robert Cashell. "She has distinguished herself with her efforts in servant leadership. We are all so proud of her accomplishments and well-deserved recognition."