Eugene, Ore. – Bushnell University's Master of Arts in Leadership (MAL) degree,  has been ranked as one of the most affordable programs in the state. The MAL is part of the university's School of Business, Leadership, and Technology and was ranked by Organizationalleadershipedu.org with tuition averaging more than $2,000 lower than other similar private schools in Oregon. Bushnell's program offers a flexible and unique way to earn your degree, all while being offered at an affordable rate.
"Bushnell University's Graduate Leadership degree not only provides all the building blocks to become a successful leader — but it's also a life-changing experience," said Dr. Latrissa Lee Neiworth, Dean of the School of Business, Leadership, & Technology. "Our graduates leave our program leading well, inspired by the wisdom, faith, and service of experienced faculty, business professionals, and organizational leaders. The program offers our graduate students a path to combine their personal calling with the credentials needed to achieve a life change."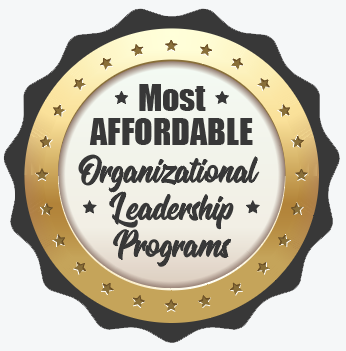 "The MAL program at Bushnell University engages you in a journey of leader formation as you learn leadership approaches and skills," adds Larry Coburn, MAL Program Director. "We aim for you to discover and strengthen the leader you were made to be.  We go beyond leadership theory and techniques on this journey, challenging you to clarify the connection between what you believe and how you lead.  You will emerge from this program with a stronger and clearer leader identity, and the skills and understanding to lead more effectively in your leadership context."
Organizationalleadershipedu.org's ranking can be found at: The Most Affordable Organizational Leadership Bachelor's, Master's, and MBA Degree Programs in the Country
Bushnell's M.A. in Leadership does not compromise high-quality education for affordability. The School of Business Leadership and Technology is accredited by the International Accreditation Council for Business Education (IACBE) which includes undergraduate degrees in Business Administration and Accounting and graduate degrees including the MBA and MAL.
Bushnell's MAL is a fully online program that can be completed in 12 or 24 months. Consisting of 8-week courses and multiple starts per year, this program welcomes you to pursue your degree when it best fits your schedule.
For over 125 years Bushnell has been providing high-quality education, preparing students with the proper leadership skills and doing so in a Christ-centered way. Bushnell proudly nurtures, mentors, and develops leadership skills in members of the organization. Bushnell's M.A. in Leadership program is unique because it prioritizes customizing their own education. Students can choose from four available concentrations depending on what is most important to them. Concentrations include Business Administration, Church Leadership, High Education Leadership, and Non-profit Leadership. Along with real-world experience and guidance from faculty, this degree can be completed in only 12 months.
Some example courses are:
Leadership Wisdom, Faith, and Service
Leadership, Self-assessment, and Self-care
Stewardship of Financial Resources
Leadership, Diversity, and Globalization
Leadership and Mission Fulfillment
More information on Bushnell's MAL program can be found at: https://www.bushnell.edu/academics/graduate/ma-leadership/
About Bushnell University
Founded in 1895 Bushnell University helps students discover and answer God's call on their lives. Devoted to offering a Christ-centered environment, Bushnell encourages students to grow in wisdom, informed by faith, and leading to lives of service. Accredited by the Northwest Commission on Colleges and Universities, the University was founded by pastor-educator Eugene C. Sanderson and pioneer businessman and church leader James A. Bushnell. Bushnell is the largest private university in Eugene's vibrant university district. The University offers bachelor's and master's degrees for undergraduate and graduate studies through course formats on campus, online, and evening, as well as online programs for MBA, MA in Leadership, M.Ed., and Master of Arts in Clinical Mental Health Counseling.  More information about the University is available at www.bushnell.edu.