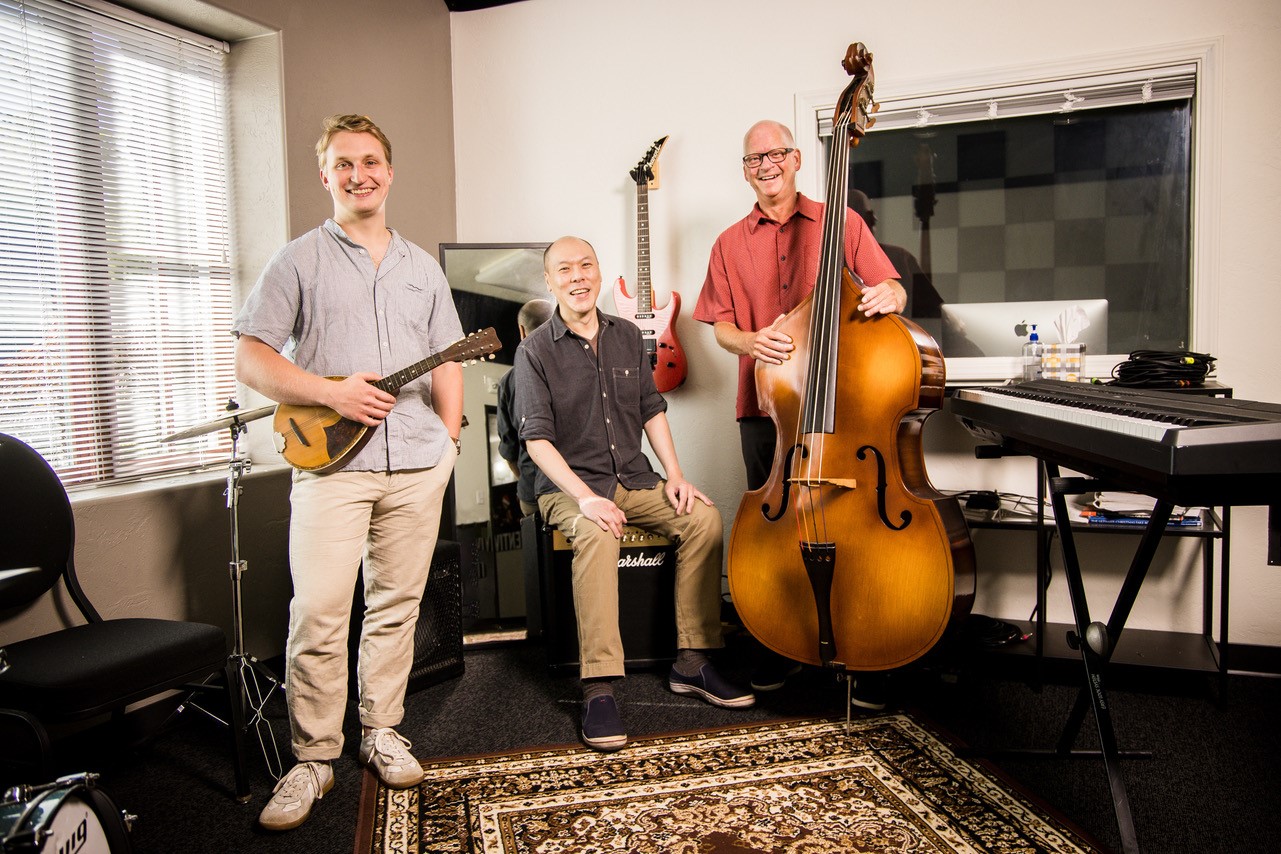 By Kelly Ballard, D.Min.
When Christian singer-songwriter Sara Groves wrote the song "Add to the Beauty" in 2005, she inspired devout participants in the work of Christ to offer their best in order to manifest the beautiful character of God in time and space. Those who have truly "beheld the beauty of the Lord" (Psalm 27:4) are compelled to bring their internal inspiration to light through excellent acts of grace and redemption. There is no higher calling for the students and faculty at Bushnell University than to participate in this honorable work of the Church. The School of Music and Performing Arts is fully committed to this charge.
Everyone recognizes and admires the beauty found in art done well – especially music. When the lyrics, timbre, tone, rhythm, volume, harmony, and tempo all align, there is often a wondrous and mysterious happening that connects participants in a spiritual experience of worship. Artist and audience meet in the gift of an inexplicably beautiful moment.
This musical (and technical) beauty happens locally in Bushnell chapel and in Sunday morning/evening services. Sometimes there is a powerful aesthetic in the gatherings that occur in the towns and cities within our immediate partnership sphere. Those local faith communities often connect on a broader level through camps, conferences, and concerts. The wider stage takes us outside of the Pacific Northwest for emerging national and international opportunities for musical beautifying in ministry contexts. At all levels, Bushnell University students and faculty desire to facilitate participation in these experiences in three ways: conscientious attention, thorough preparation, and proficient presentation.
Attention
All Bushnell music majors across five concentrations (worship arts, production, performance, composition, business) successfully complete MUS 240: The Christian Artist. This course juxtaposes the internal journey of the artist – with a focus on spirituality, gifting, and calling – and the external subjects of art and culture. That fusion is viewed through a Christ-focused lens. CW 225: The Worshipping Community, CW: 375: The History of Worship in the Church, CW 355: Worship Theology and Planning, and other available key courses explore the theoretical and theological as well as the practical. They focus on various key aspects of sound spiritual-artistic leadership (artistry, ministry, theology) and the primary roles required for the practices of planning, implementing, and assessing worship leadership.
Sometimes students are able to activate their attention to both Christ and culture by studying in venues beyond these walls. Such is the case with Tyler Powell '23 (pictured below, left), who is currently serving an internship in Nashville, Tennessee. This incredible opportunity is a follow-up to her time as a highly respected artist during her spring semester at the Contemporary Music Center (CMC). Surrounding herself with likeminded Christian musicians and technologists in the heart of Music City has given Tyler the chance to delve deeply into the music industry scene. At the same time, it has strengthened her musical and spiritual resolve in the context of supportive relationships.
"We guide church musicians and worship leaders to their fullest musical potential and train them to be comfortable and confident using their musical abilities in front of people." – Dr. Gene Chin, Assistant Professor
Preparation
The School of Music and Performing Arts recognizes the high calling of beauty and commits itself to the best practices of music education. Music is both refreshingly simple and maddeningly complex. Entering this paradox with energy and joy gives the student freedom to best appreciate musical concepts such as tension/release, flow, requisite practice and rehearsal, nuance, feeling and communication, appropriate repertoire, artist/audience relationship, historical precedent, and current trends.
This is why Bushnell music students get to take the full array of music theory, music history, private lessons, conducting, piano proficiency, and basic music technology courses. Deeper study is found in one of the five music major concentrations and might include arranging, composing, counterpoint, and orchestration. Technical training happens in courses related to sound reinforcement, lighting, video, live and studio mixing, and production. Students who want to expand into broader arenas may take courses focused on road tour and venue management, marketing, management and leadership, advertising, and promotion.
Presentation
Attention and preparation culminate in presentation, activity that is often centered in Bushnell University performance ensembles. Every performance by every group is bathed in the prayerful understanding that what happens on the stage and in the room should be understood as a beautiful realization of 'heaven on earth,' to the degree that it can even be pursued by finite beings. The palpable presence of Christ is central to our theory/praxis as creative artists. University Choir, Bushnell Chorale, Instrumental Ensemble, and Chamber Ensemble all find their true essence in this commitment.
Bushnell music students are presenting and serving in many different individual ways. Most join churches as volunteers, interns, or paid staff members. The demand for this type of leadership far outweighs the supply and Bushnell University is strategically placed by both ethos and pedagogy to meet this need.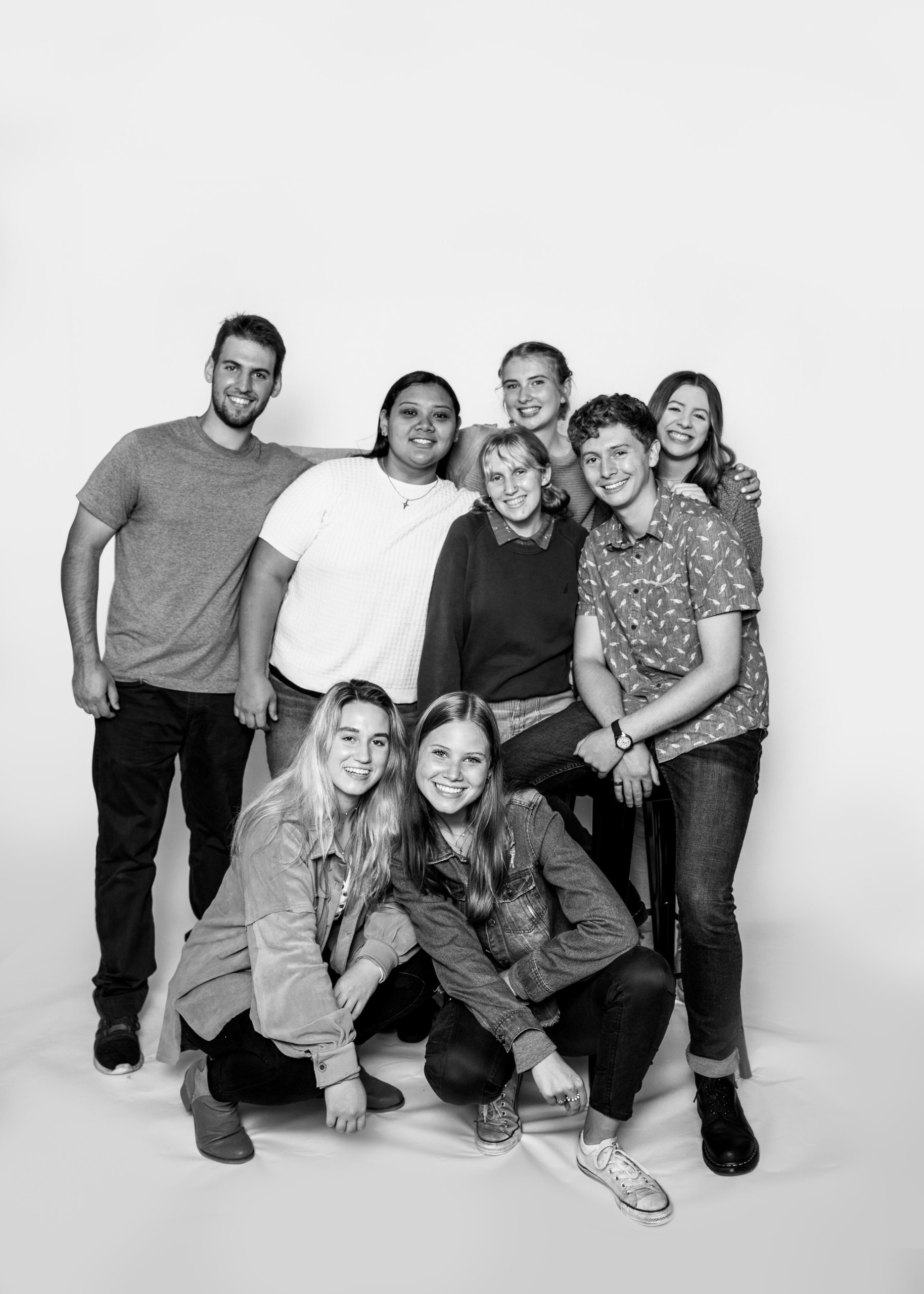 Perhaps the most tangible expression of the attention-preparation-presentation process is The Grove Collective and Grove Live Production. On any given weekend, one might find a team of students traveling to either church, conference, or camp in order to live out in public what has been learned in the classroom, studio, and stage.
In essence, all School of Music and Performing Arts leaders are committed to modeling and teaching attention, preparation, and presentation in a manner that will instill those values and practices in music students for a lifetime of service to the church and beyond.
On any given weekend, one might find a team of students traveling to either church, conference, or camp in order to live out in public what has been learned in the classroom, studio, and stage.
You're Invited to Bushnell's School of Music and Performing Arts Winter Concert on Saturday, December 2 at 4 pm at First Baptist Church of Eugene.