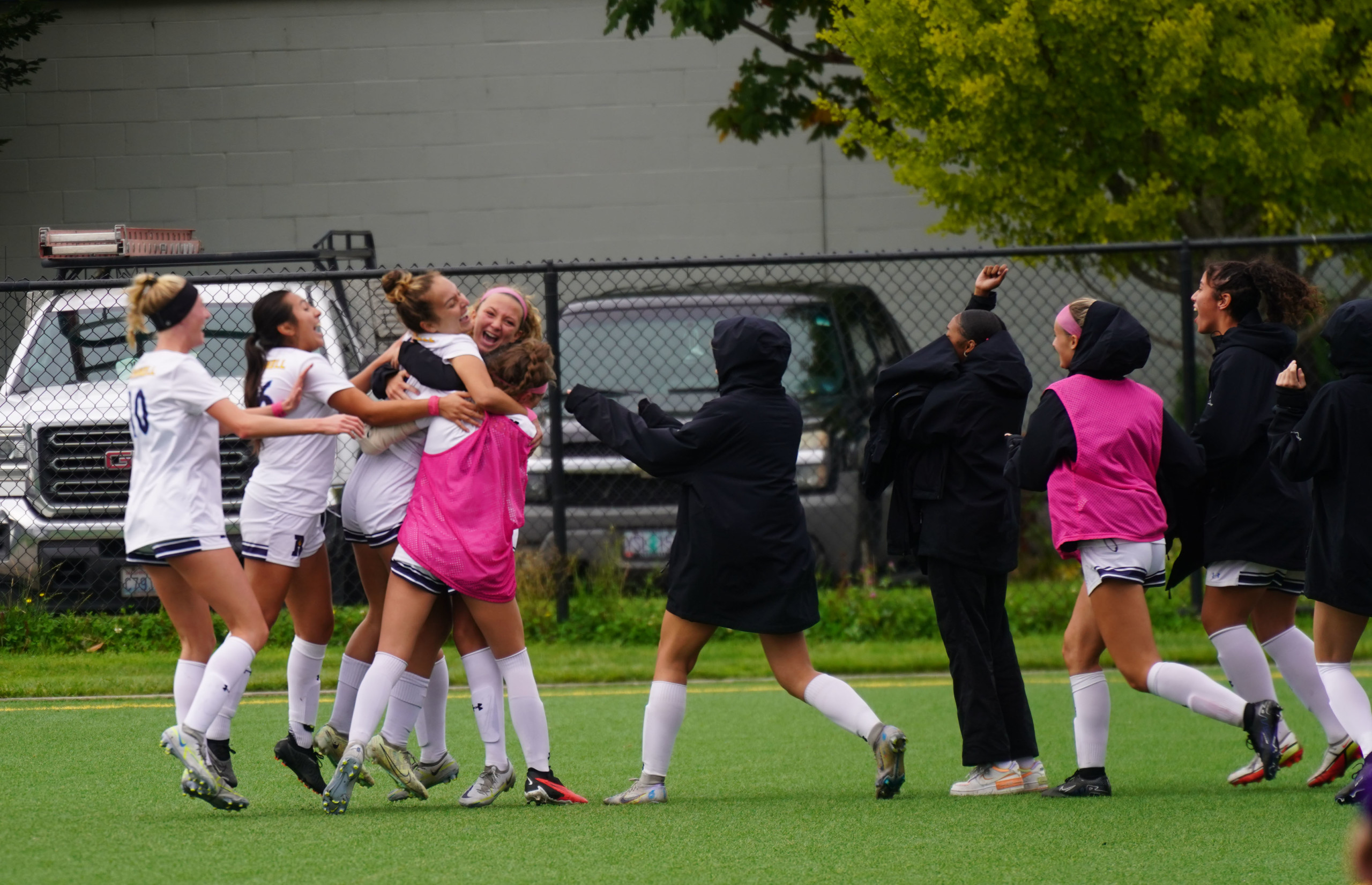 BILLINGS, Mont. – The Bushnell women's soccer team clinched a Cascade Collegiate Conference Tournament bid with a 1-1 draw at Rocky Mountain College on a snowy Friday afternoon, thanks to a late score from Sydney Petersen and a penalty kick save by Lexi Bates.
With the draw, Bushnell (5-6-3, 4-4-3 CCC) clinches its first bid to the conference tournament in seven years. As the tournament hosts, the Beacons will play on their home field, beginning with a CCC Quarterfinal match on November 6.
Head Coach Halle Meadows said, "It wasn't a great start but after travelling 20+ hours and playing in 17-degree weather, the girls battled and gave it their all. Rocky got an early goal on us and after a tough first and second half, Syd got a beautiful equalizer with under five minutes to go. Then Rocky got a PK opportunity that Lexi came up big and blocked!"
Rocky Mountain (2-9-3, 1-7-3) came into the match with an undefeated record against Bushnell, having not surrendered a goal to the Beacons since 2016. The Battlin' Bears were on pace to keep that streak alive, leading 1-0 after a fourth-minute goal by Emma Lensing. RMC maintained the one-goal edge for over 80 minutes.
As time was winding down, the Beacons clinched their postseason spot in dramatic fashion, scoring in the 87th-minute of play. Lexis Canyete-Asato got the sequence started, sending a cross into the box from the corner. Harmony Simmons gained control and tapped a short pass back to Petersen who floated her shot into the right side of the net.
The Battlin' Bears earned a penalty kick less than a minute later but Bates, a two-time CCC Defender of the Week, made the save to maintain the 1-1 tie and help the Beacons secure the playoff bid on their own power.
The Beacons finished with a 16-8 advantage in shots, putting 11 attempts on goal. Emily Puita tallied four shots and Ruby Daniels added three.
Lensing led Rocky with three shots, while goalkeeper Hannah Trumbull gathered eight saves.
"It wasn't a fantastic game, but we clinched playoffs and I'm super proud of this team," said Meadows. "The fight and drive all season has been so awesome to see and we as coaches couldn't be happier. On to the playoffs! Go Beacs!"
Up next, Bushnell makes up a game with Southern Oregon that was postponed early this season due to air quality. The Beacons and Raiders will play in Ashland on Thursday, Nov. 2 at 5:30 p.m. Thursday's match will have an impact on seeding for the postseason tournament.