Bushnell University In Person Graduation is May 7
Garry and Linda Brock to Receive Honorary Doctorates and Dr. Dennis Lindsay to Deliver Graduation Address
Eugene, Ore.—May 6, 2022—Bushnell University's Board of Trustees will confer 82 baccalaureate degrees and 63 master's degrees during its Spring Commencement on Saturday, May 7, 2022, at 10 am in the Morse Center located at the corner of Alder Street and East 11th Avenue.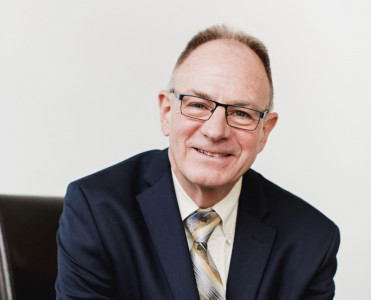 Vice President for Academic affairs at Bushnell University Dr. Dennis Lindsay will deliver the commencement address. Dr. Lindsay came to Bushnell University in 2000 as an associate professor and chair of the biblical studies department. He became the associate dean of arts and sciences in 2003 and was named vice president for academic affairs and dean of the faculty in September 2005.
Dennis earned his Bachelor's degree in Christian Ministry from Lincoln Christian College in 1978. Two years later he earned his Master of Arts degree in Old Testament from Lincoln Christian Seminary. He added a Master of Arts degree in Classical Greek from the University of Illinois in 1985 and earned a Doctor of Theology degree in 1991 from Eberhard Karls Universitat in Tübingen, Germany.
Dennis will retire from his role as vice president for academic affairs in June of 2022. Dennis and his wife, Karen, will be moving to Tübingen, Germany in fall of 2022 where he will assume the role as Director of the Institute for the Study of Christian Origins. Dennis and Karen have a daughter, Mia, who is currently a Biology and Psychology major at the University of Portland.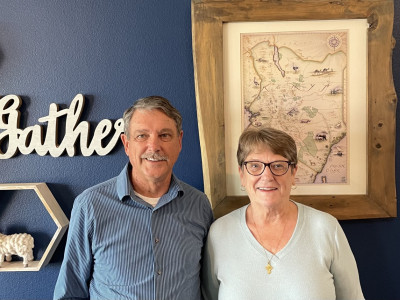 Garry Brock '74, M.A. and Linda Brock '91 will receive honorary doctorates. Garry hails from Harrisburg, Oregon and is a 1974 graduate of Bushnell University (then Northwest Christian College). Linda, from Salem, Oregon also attended Bushnell in 1970. Garry and Linda met on campus and married in 1973. In 1974, they began missionary work with Christian Missionary Fellowship (CMF) and have continued this work for almost 50 years. For 28 years, Garry and Linda oversaw CMF's entire work in Africa and then spent 15 years overseeing Urban Poor Outreach/Marketplace Ministries in Kenya, India, and Sri Lanka.
During this time, Linda was instrumental in starting the Child Sponsorship program and worked as the Community Health Evangelism Coordinator for CMF. Garry now serves as the part-time director of outreach for Flipside Church in Rancho Cucamonga, California. Linda volunteers at the church with women's and children's ministries. They both enjoying hiking, biking, and visiting family.
Commencement Ceremonies will be live streamed on Saturday, May 7, beginning at 10 am at https://live.bushnell.edu/. Vehicle parking is available in the Morse Center parking lot, the adjacent UO lot on Kincaid, and on Alder and Kincaid Streets.
About Bushnell University
Bushnell University transforms lives. Devoted to offering a Christ-centered environment since its founding over 125 years ago, Bushnell encourages students to pursue wisdom, nurture faith, and champion service. Accredited by the Northwest Commission on Colleges and Universities, the University was founded in 1895 by pastor-educator Eugene C. Sanderson and pioneer businessman and church leader James A. Bushnell. The University offers bachelor's and master's degrees in traditional undergraduate, adult degree, and graduate program formats, as well as online programs for MBA, MA in Leadership, and M.Ed. More information about the University is available at www.bushnell.edu