Dr. Ernest Bonat joined Bushnell in 2020 as the first faculty member of the software engineering program. Bonat takes the helm of this new program with a passion to prepare Christian students for the highly competitive world of technology.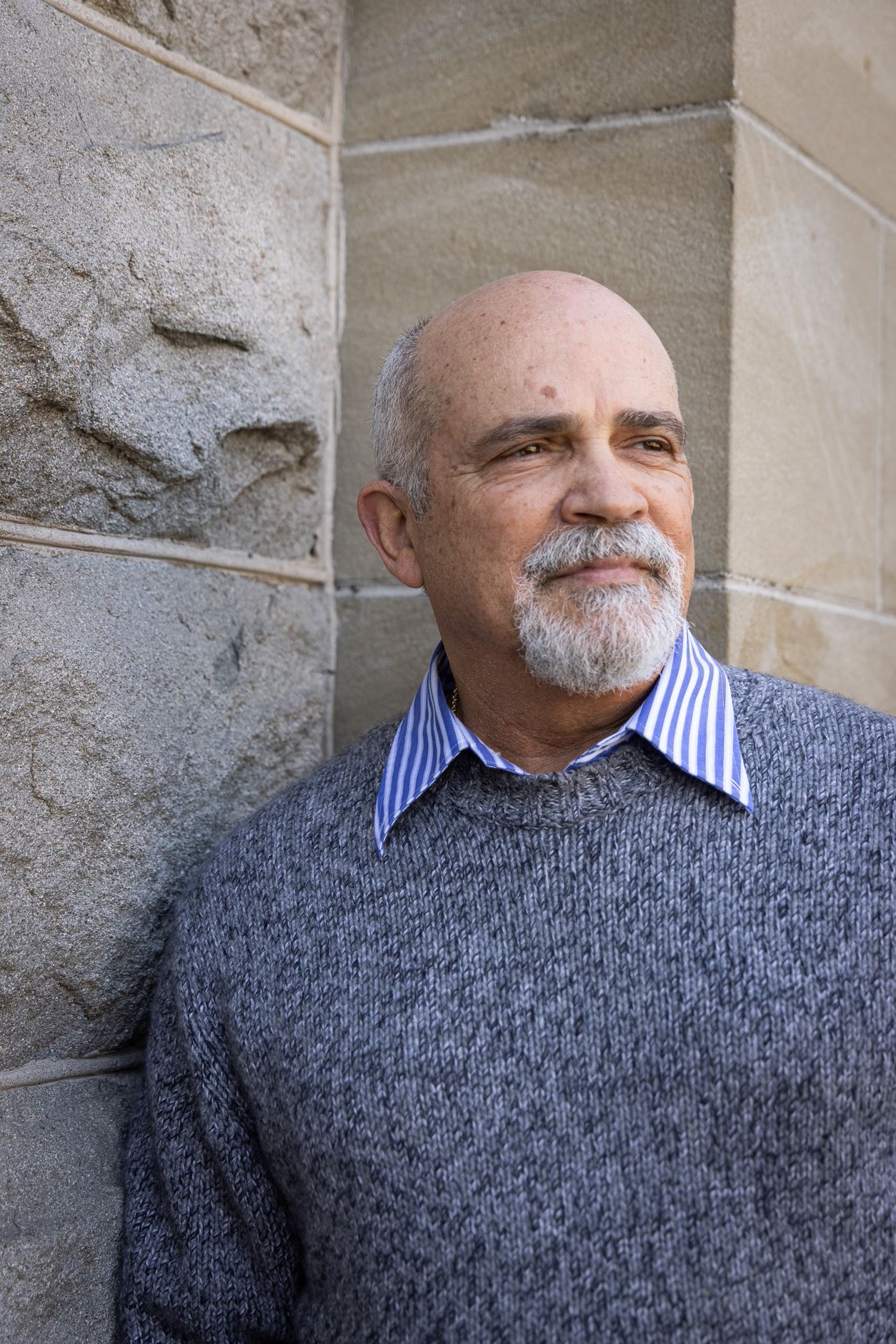 Dr. Bonat's personal story is one of opportunity, perseverance, and faith. He grew up in Cuba under Communist rule. Showing propensity for science and math, Bonat was sent by the government to Kiev (in the former USSR) to complete his education. Despite not knowing either Russian or Ukrainian, he completed his bachelor's and master's degrees in electrical engineering. While he was there, the Chernobyl disaster occurred and Bonat was sent to a camp to complete treatment for radiation sickness. Upon his return to Kiev, he was told to stay and obtain a PhD and so completed a doctorate in software engineering over the next five years. 
Bonat met and married his wife while in graduate school, but they believed a future in the country was unstable. The USSR had collapsed, and capitalism and democracy were in their infancy. Bonat and his wife chose to defect with only the clothes on their backs, a journey that took them from Cuba to Canada, and later to the United States where they eventually gained citizenship. 
After serving as a software engineer and consultant for many years, Bonat began teaching at the university level in 2000. He found great fulfillment in the classroom, but notes that teaching at Bushnell in a Christian environment is "like the difference between night and day" from his prior work in industry and for-profit higher education.
Bonat and his wife live in Hillsboro, Oregon where they have three children and still speak Russian at home.  Dean Latrissa Neiworth says emphatically that Dr. Bonat is "breathtakingly smart" and believes he will be an anchor for the program as it evolves.
Software Engineering Program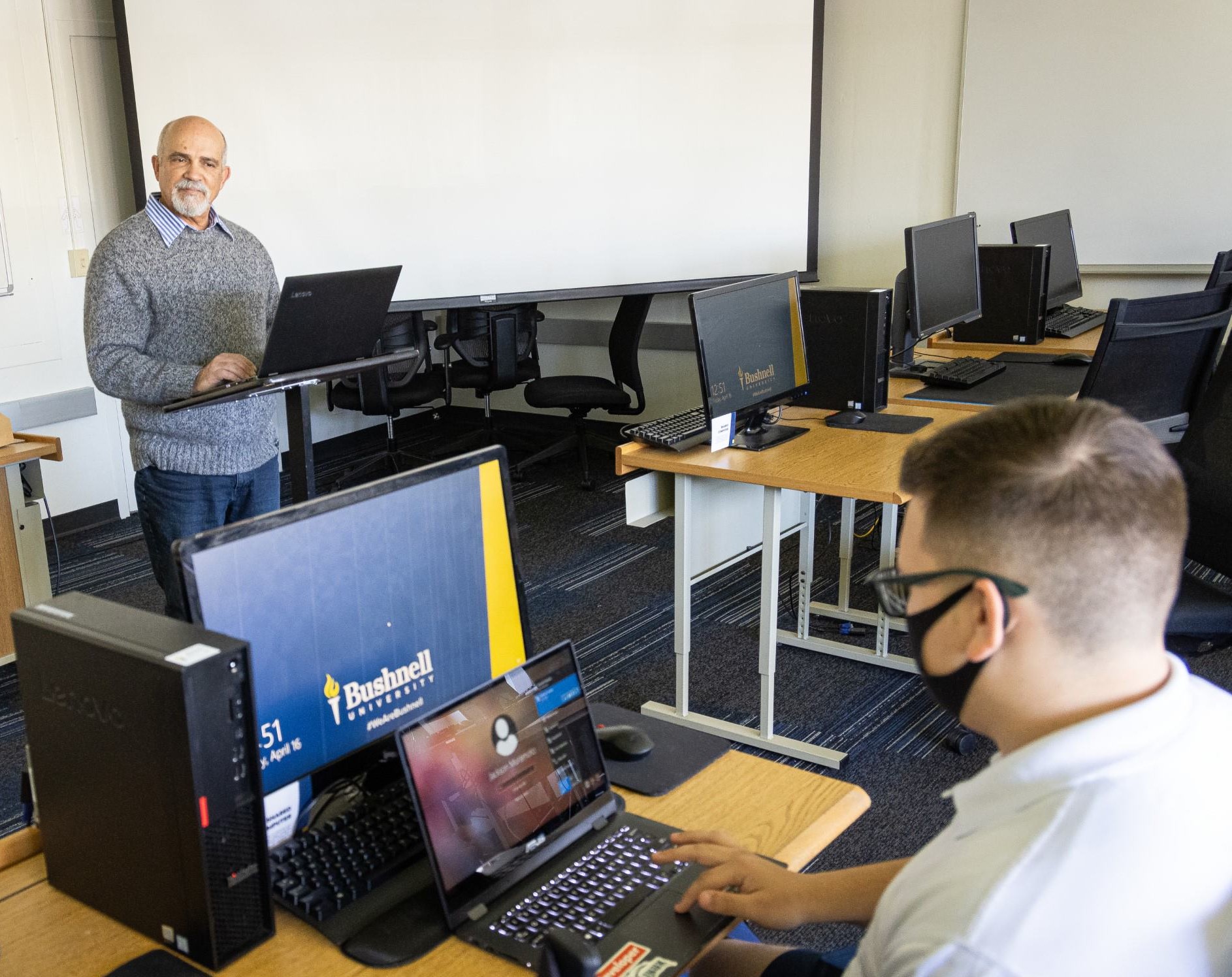 The Bushnell University software engineering program is one of the newest additions to the School of Business, Leadership, and Technology. From the onset, there was intention and purpose to make it distinct from other nearby institutions. The team that developed this program spent many hours in the local tech community, asking leaders what skills, abilities, and proficiencies they most looked for in future employees. The team also asked about where tech is headed and what kinds of graduates would be best prepared for that future. This research brought about the software engineering major as it is today. The practical nature of the Bushnell program sets it apart from other programs in the area. Bushnell software engineering students will graduate with a foundation in theory, but the bulk of their coursework is in praxis, giving them the specific skills needed to find a job and succeed in a highly competitive field such as technology. 
The program serves as a springboard into a variety careers by offering both the fundamental principles of programming and development, as well as a corresponding knowledge of software development, methodology, best-practices, problem solving, and strategic thinking. With hands-on, pragmatic courses covering industry needs and real-world scenarios, students will be immediately ready to make contributions to the organizations they join. The program launches students into careers in technology with purpose and passion, enabling students to navigate the technology landscape, continue lifelong learning, and become leaders within their organizations.