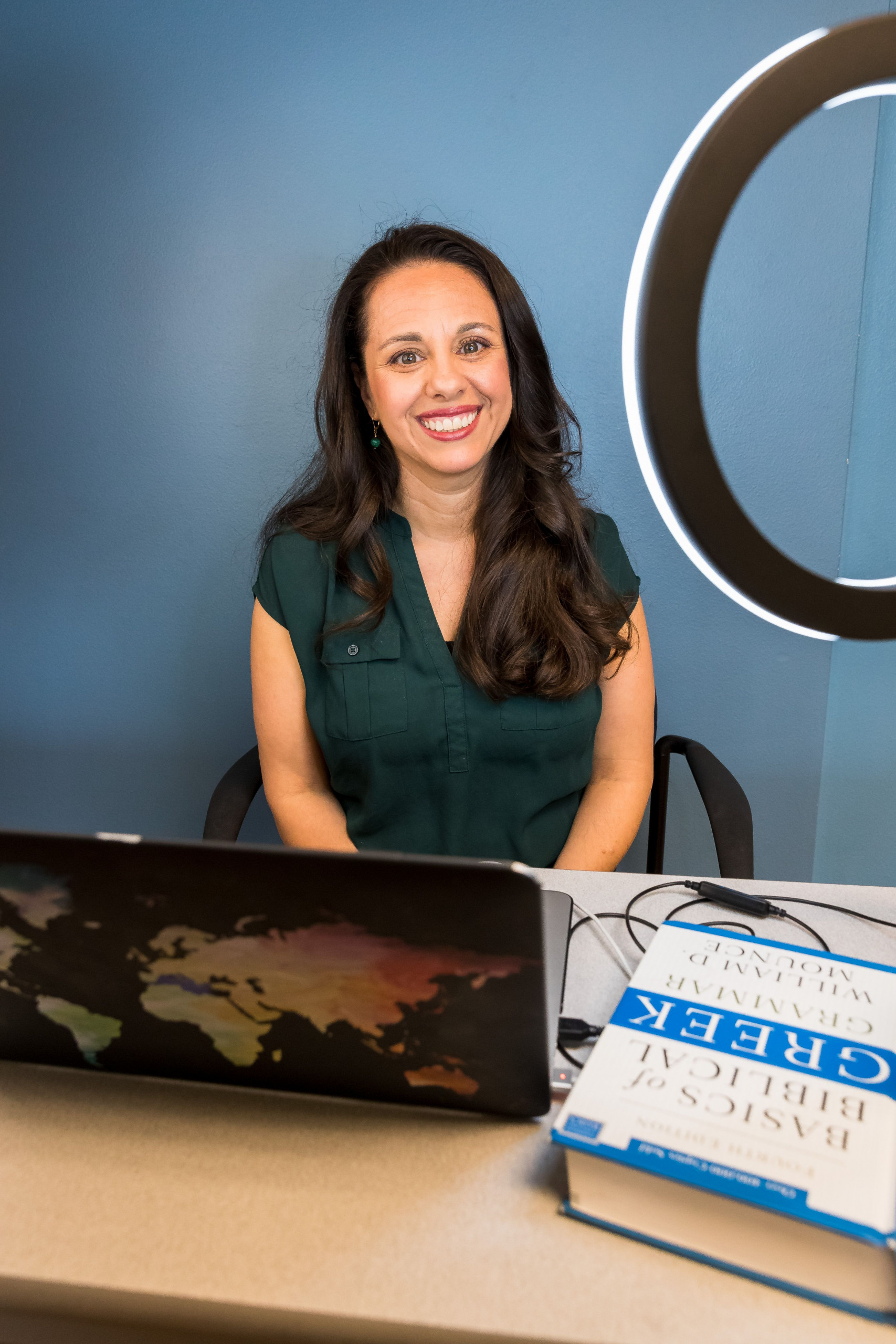 Professor Melisa Ortiz-Berry is likely one of the most qualified history professors you'll meet at Bushnell. With a Ph.D. in history from Claremont Graduate University, no less than 3 master's degrees in theology, and an undergraduate degree from Loyola Marymount University, it takes just one step into her reenactment class to see that she is also one of the most animated history teachers on campus. And if you poll the students taking the class, you will run into a cross section of Business, Education, and World Christianity majors. Why? Each one of them will have an answer that explains the benefit of taking Professor's Ortiz-Berry's class for their future field.
One of the first is career preparation. Employers want critical thinkers. The Bushnell history program prepares students to research skillfully, think logically, and communicate persuasively. In our history program you will learn how to organize your evidence into persuasive arguments, a skillset prized in a variety of vocations. All history majors have the opportunity to participate in the Bushnell History Symposium, developing public speaking and presentation skills.
Next up is personal attention. History classes at Bushnell usually range from 6 – 20 students, creating spaces for career-oriented conversation between peers and faculty. This engagement continues through the department's commitment to mentoring students both in the classroom and through special activities. Higher levels of interaction with faculty ensure that history majors and minors receive the personal attention they need to help them prepare for their respective careers or further education.
Integration of Faith and Calling is an of course an overarching element of all Bushnell curricula, and 
Bushnell's commitment to Christian education shines in the history department where all history majors study U. S. history, world history, and the history of Christianity. At Bushnell, each history course provides opportunities to reflect on historical events and people through a Christian lens, which helps students to not only think through their faith, but the call to act on it. 
History majors and minors participate in a variety of activities, such as the History Club, field trips, study abroad, dinners at their professor's home, and the Bushnell History Symposium. Some history classes also incorporate Reacting to the Past historical role-playing games, which provide opportunities for debate, diplomacy, and loads of uproarious fun.