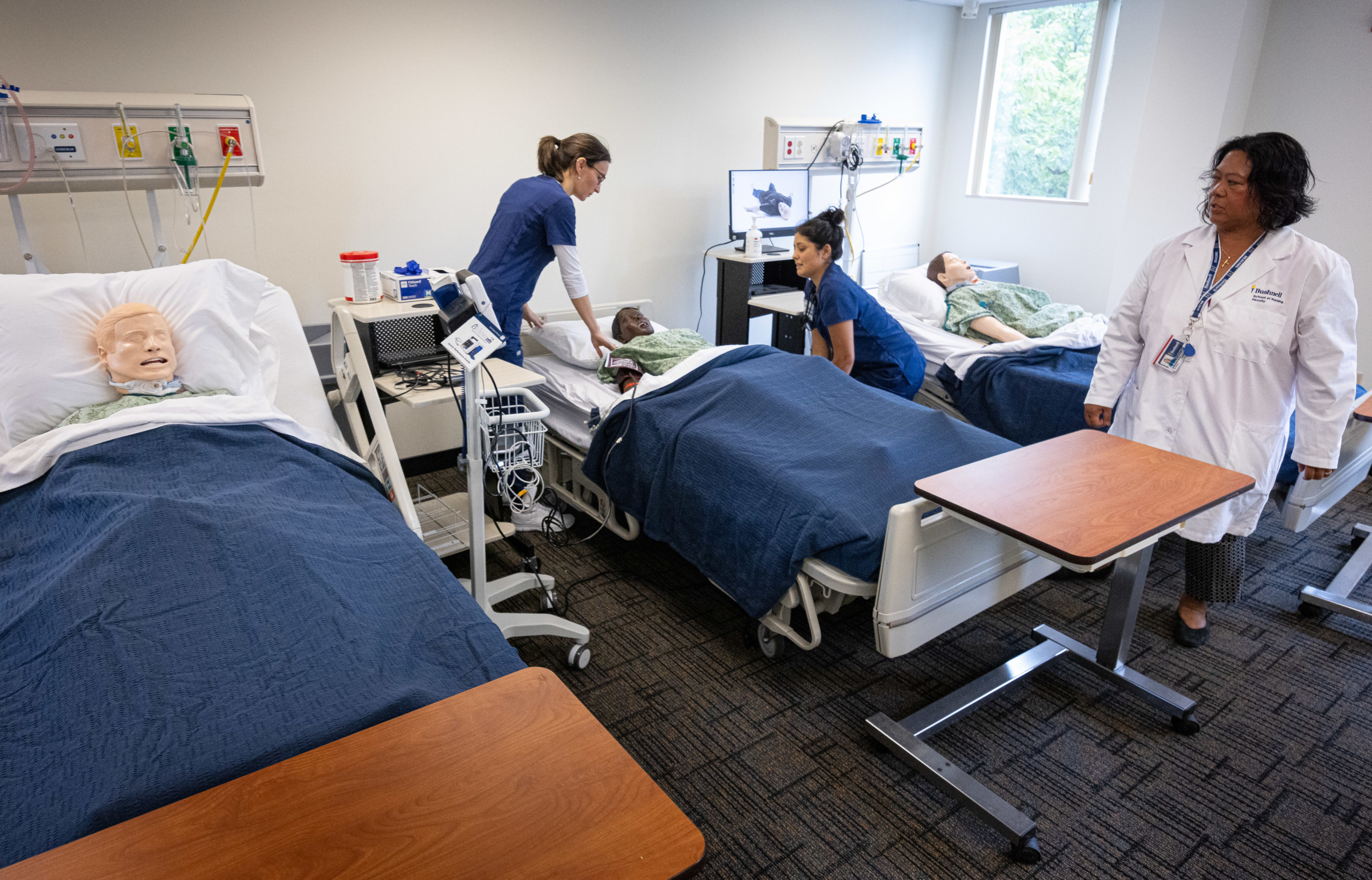 EUGENE, Ore. – In April 2023, the Oregon State Board of Nursing (OSBN) approved an enrollment expansion for Bushnell's Accelerated Bachelor of Science in Nursing (ABSN) program, doubling the student nursing population. The ABSN program is a 12-month full-time clinical curriculum which leads to registered nurse licensure. It is designed for individuals who have earned a prior bachelor's degree in a related science field. Bushnell's ABSN launched in January 2022 with 16 students per cohort and two cohorts per year (starting annually in either January or August). The program achieved immediate success with the first cohort graduating in December 2022, celebrating a 100% passing rate on the N-CLEX nurse licensure exam and 100% job placement upon degree completion. The OSBN approval immediately doubles the program enrollment to up to 32 students per cohort (up to 64 students per year).
Bushnell and PeaceHealth recognize the strategic opportunity to partner in this endeavor. The leadership team at PeaceHealth offered a timely and generous solution with a lease donation of 11,300 square feet of clinical lab space on their University District campus, strategically located across the street from Bushnell University. The new space will house multiple nursing skills/simulation labs, classrooms, faculty offices, student study and lounge spaces, and conference/training rooms. Bushnell's School of Nursing has moved into their new home on the second floor of Peace Health's Center for Medical Education and Research (CMER) facility and students began their training in the new location on August 28.
Leading this program expansion is Karla Larson, Ph.D., MSN, RN. Dr. Larson recently joined the faculty of Bushnell as Dean of the newly established College of Health Professions and Associate Professor of Nursing. Dr. Larson comes to Eugene from her previous role as the Assistant Dean for Nursing at Maryville University's Catherine McAuley School of Nursing, a program with over 3,200 nursing students. She is a 20-year plus veteran of nursing education and is excited to move the program into a new state-of-the-art clinical nursing skills lab and grow Bushnell's impact on nursing in our region.
Returning to the PeaceHealth campus downtown is a historic moment for Bushnell University. On the heels of the Spanish Flu pandemic of 1918 and World War I, the University founded the six-story Pacific Christian Hospital on the very same ground exactly 100 years ago in 1923. The University trained the student nurses in classrooms on campus and in the wards of the hospital. It was a response to the need for better healthcare in the region and as a way for the University to serve the community. While the hospital was sold during the Great Depression to the Sisters of St. Joseph of Peace (later becoming PeaceHealth), the return to training clinical nurses in partnership with PeaceHealth is a moment of both emotional and practical celebration. To be doing so in the wake of yet another worldwide pandemic and in the midst of a national nursing shortage is a clear expression of Bushnell's historic and ongoing call to serve.
If you would like to receive regular future updates on the growing School of Nursing at Bushnell, please fill out a contact form.
To learn more about Bushnell's School of Nursing, visit www.bushnell.edu/academics/schools/school-of-nursing.