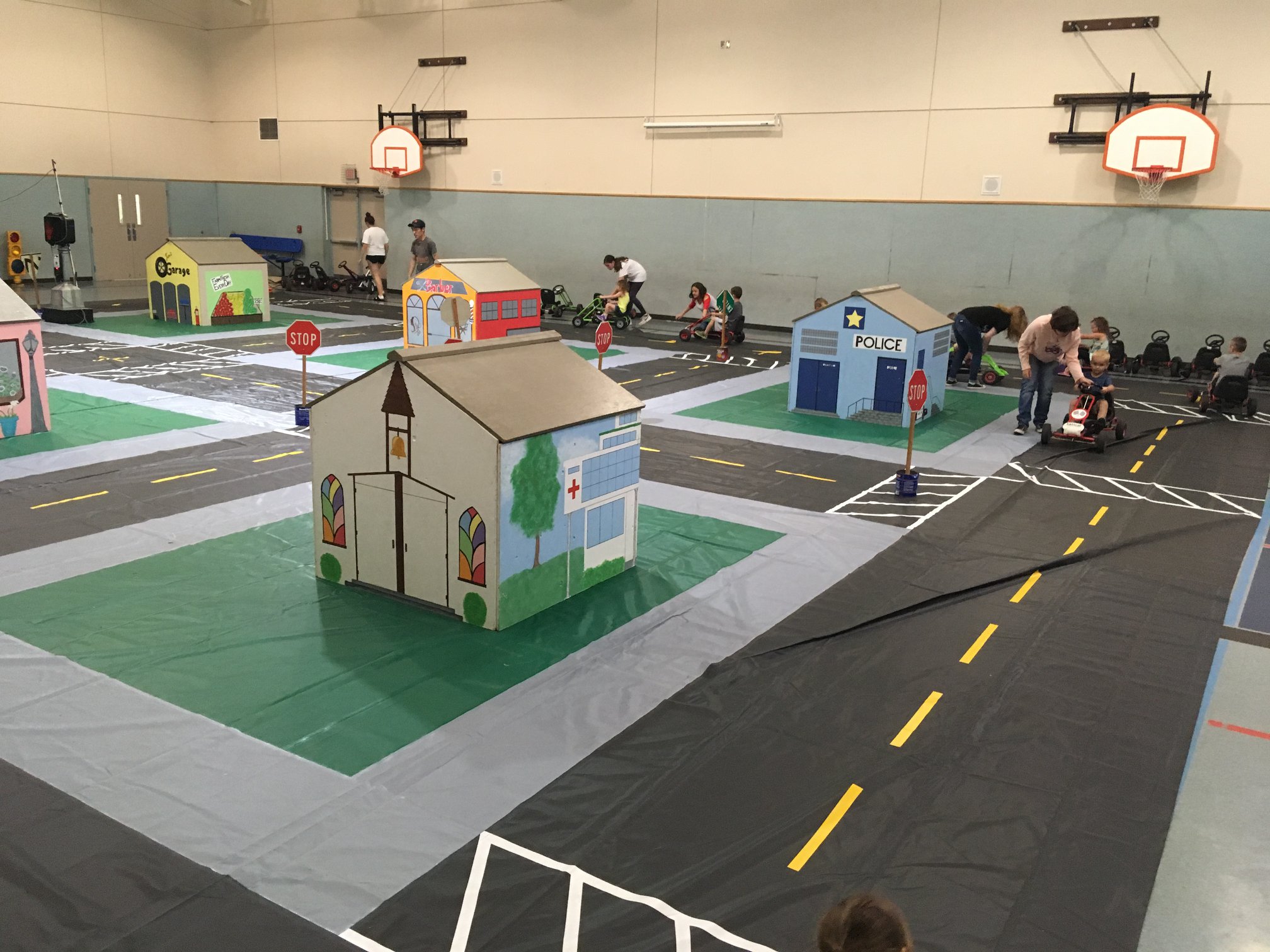 EUGENE, Ore. – In honor of her unwavering support and leadership of the Springfield Safety Town, Bushnell University recognizes the remarkable contributions of Christi Cameron, Administrative Assistant for the College of Health Professionals at Bushnell. Cameron has dedicated her time and expertise to directing this two-week educational camp and has thereby left an indelible mark on the lives of over a thousand children, many of whom went on to volunteer with the program as teenagers.
At Springfield Safety Town, children entering kindergarten receive valuable safety insights by navigating a miniature town designed to simulate real-world scenarios. The interactive learning environment goes beyond textbooks, enabling children to comprehend safety concepts through hands-on experiences. From mastering pedal cars to understanding pedestrian awareness, these practical lessons empower the students to navigate their surroundings safely and responsibly.
Reflecting on her time with the program, Cameron shares that "it has been a privilege to invest into the lives of the kindergartners and teenagers who have been a part of this amazing program. Every interaction, every lesson, contributes to empowering these children with the knowledge and skills to navigate their world safely."
Cameron has faithfully led this initiative since 2011, creating a dynamic platform for children to learn 16 essential safety topics while interacting with local experts. As the camp's director, Cameron's passion and dedication have transformed young learners into safety-savvy individuals, instilling in them the knowledge and awareness they need as they embark on their educational journey.
As Cameron steps aside and passes the torch to the new director, Tami Dillon '03, Bushnell University applauds her unwavering commitment and passion for nurturing young minds. Her legacy will continue to shine through the lives she has touched, inspiring future generations to prioritize safety and community well-being. This endeavor exemplifies our values: a commitment to holistic education and community engagement that extends beyond the classroom and fosters a lifelong dedication to learning and making a positive impact.
KEZI 9 News story can be found here.
More information about Springfield Safety Town can be found here.