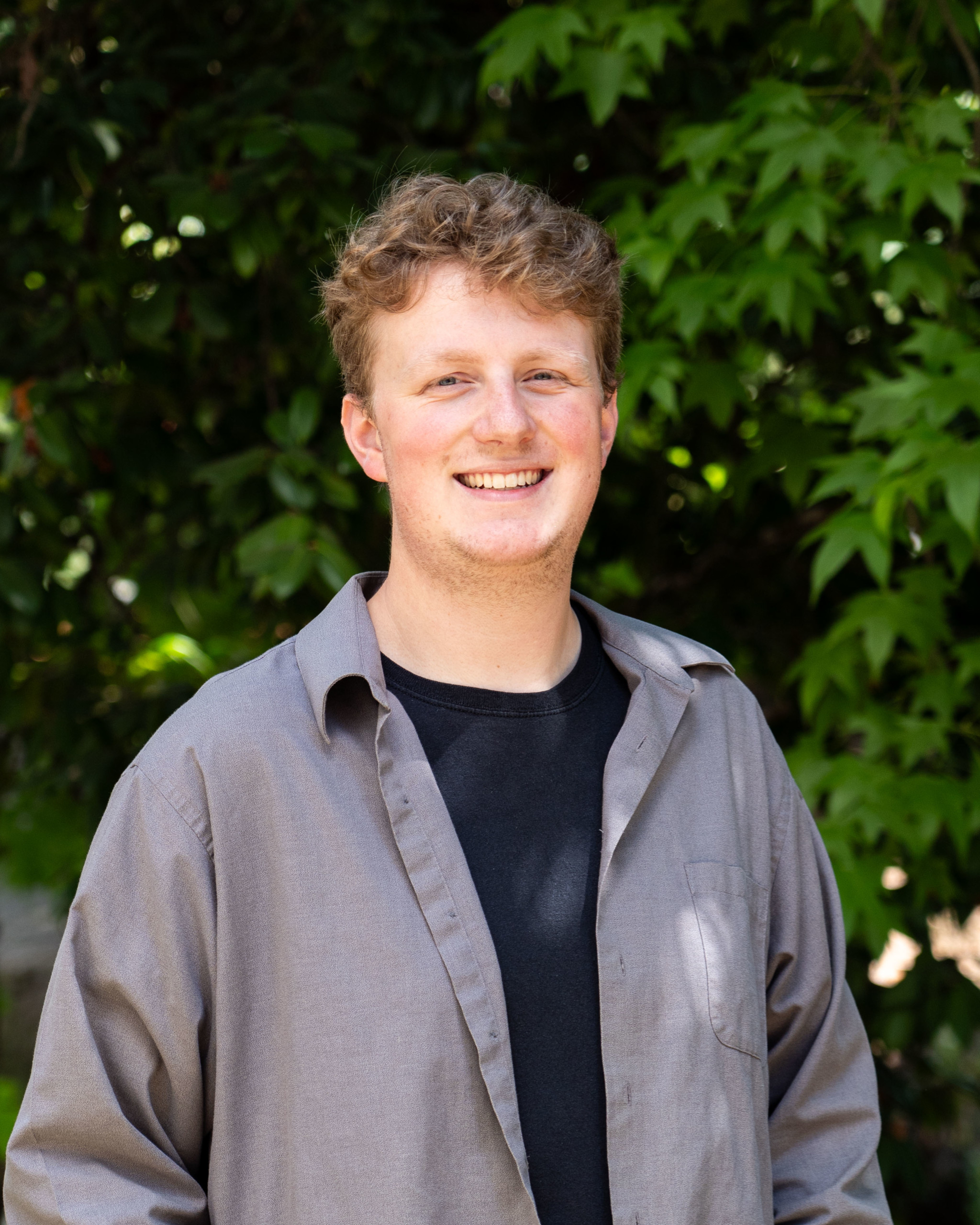 Junior Matthew Wilhite, a psychology major from Bonney Lake, Wash., carries on a rich family heritage at Bushnell University that runs through four generations. He looks to extend that tradition this year through serving as President of the Associated Students of Bushnell University. In this Q&A, Wilhite shares his vision for the upcoming year in student government. 
What are the ASBU team's goals for the student body this year, and how do you plan to achieve them? 
Our mission statement for this year is, "Through Christ we submit ourselves to advocate for student's needs, serve with hearts of humility, and intentionally influence." To achieve this mission, we are planning to host intentional events that will give students the ability to discuss their experience at Bushnell through focus groups. With these conversations, we plan to collaborate with students and the administration to improve the campus environment, academics, and plan enjoyable social events. 
How do you intend to foster a sense of community among students?
We intend to foster a sense of community among students by hosting events, projects, and gatherings that cover a wide variety of student needs that we have seen in the past and present to advocate for the students we represent. With the variety of events and projects we are hoping to reach all current students and provide an outlet for them to connect with their fellow Beacons. Associated Students of Bushnell University (ASBU) is also in charge of all approved clubs on campus, which cover a wide variety of student interests. Clubs give students a hands-on and interactive way to build a strong sense of community, which is important to me.

In light of the recent emphasis on mental health, how do you plan to prioritize the mental and emotional well-being of your fellow students throughout the school year? 
Mental health of our fellow students is a topic we prioritize highly within ASBU and are planning events and projects to help aid each Beacon in their mental health. Our campus environment committee is planning a collaborative art gallery to display the different creative outlets our students use. We also understand that academics can take a toll on the student's mental health, so we are planning to work with tutoring services to give students the opportunity to ease their stress around their education. Finally, sometimes a fun community gathering, like the Spring Formal, can boost community and individual morale by showing we are here for each other and celebrating one another. Mental health is growing in importance every day, and we strive to listen to what our fellow Beacons say to help foster peace of mind.  
Are there any resources or support systems you're looking to enhance to ensure students' overall wellness? 
A support system we are looking to collaborate with this year is with our Wellness Coordinators, Sarah Halstead and Justin Rogers. They are experts in providing ways to help promote student wellness in all aspects of student life and we are planning to partner with them on some initiatives this year to best take care of our fellow Beacons. The collaborative art gallery initiative is something we are talking about with the Wellness team and we believe the Wellness team will help ASBU understand our student body better so we can best represent and advocate for them.  
What steps do you plan to take to promote diversity, equity, and inclusion within the student body and the school environment? 
Our clubs are a perfect way to promote diversity, equity, and inclusion on campus. This last school year we had a record number of clubs on campus at 18 approved clubs! This number is truly amazing, and I am hoping we are close to that number this year as well. Some of the clubs that promote diversity, equity, and inclusion are FCA (Fellowship of Christian Athletes), Spanish Club, Pacific Islander Club, Catholic Club, CPDA (Christians for Political Discourse and Action), and so many more! I am excited to see what clubs are formed this year to reach a larger student population and I am thankful for how accessible it is for students to start a club at Bushnell. 
Are there any plans to collaborate with student clubs or organizations focused on celebrating different cultures and perspectives? 
As of right now we are still working on seeing what clubs are returning from last year and which clubs are new. Clubs will be a great avenue for ASBU to partner with to celebrate different cultures and perspectives because they are a direct representation of who the students are and what they're passionate about. Since we have not met our entire student population yet, we are still planning different events and gatherings we hope to collaborate with to celebrate different cultures and perspectives. We want to celebrate different cultures and perspectives that are applicable to the students we represent so they can feel heard, seen, and appreciated. 
What strategies will you employ to ensure open and transparent communication between the student body and the student government? 
Some of our current strategies are posting paper flyers around campus, actively using our Instagram page, and making announcements at Chapel to make sure that ASBU and the student body are on the same page. We do have an initiative in the works of helping campus move to digital communication around campus by using TVs as information hubs alongside current bulletin boards. If students are ever curious about what ASBU is currently working on they are welcome to email ASBU, and/or attend a Senate meeting. We are here for the students and love to hear students' ideas, thoughts, and opinions on different initiatives.  
To learn more about life at Bushnell, visit www.bushnell.edu.