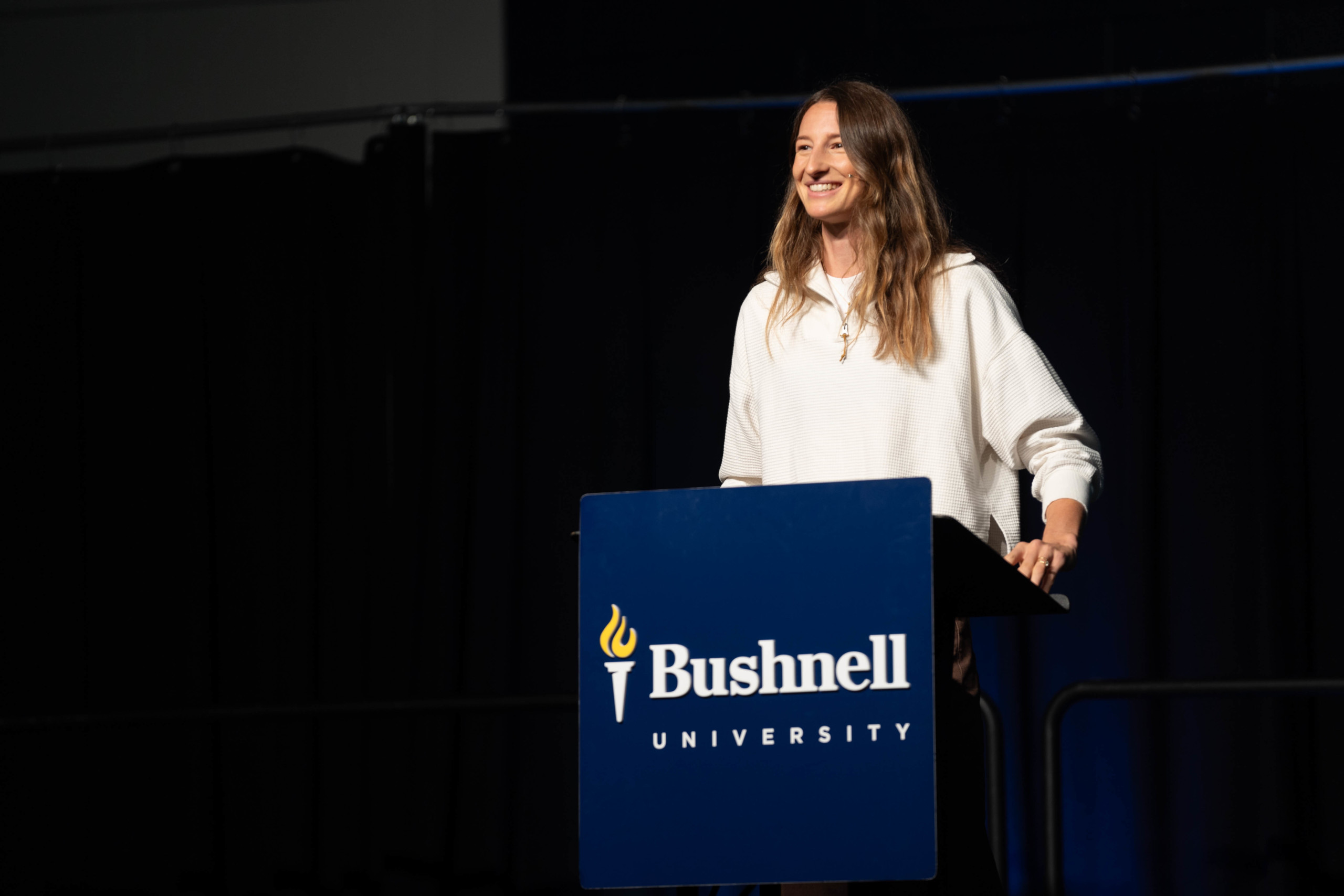 EUGENE, Ore.  – The Bushnell athletic department partnered with campus ministries on Tuesday for a special chapel presentation from Olympian Nicola Olyslagers, who is in town for the Prefontaine Classic.
Olyslagers is an Australian high jumper who won the silver medal at the Tokyo 2020 Olympics and recently took home the bronze medal at the 2023 World Athletics Championships in Budapest, Hungary back in August. She holds the Australian record in the event at 2.02 meters (6'6.5″)
She spoke her path from childhood to Olympic medalist, how God is limitless and how her faith in Christ influenced the trajectory of her life.
Olyslagers also had the chance to meet with and pray over Bushnell's Chaplain Captains, the members selected from each Beacon team to help with facilitating spiritual growth on their rosters.
Olyslagers is one of eight track & field athletes who will also be taking part in Hear the Glory-Stories of Truth and Triumph at Matthew Night Arena on Monday, September 18 at 7:00 pm.
Hear The Glory brings together Olympic medalists, world-record holders and professional track & field athletes, who will come together to share their stories of overcoming hope, personal freedom, and triumph.
This event, being sponsored by One Hope, is the first of its kind and is free to attend.