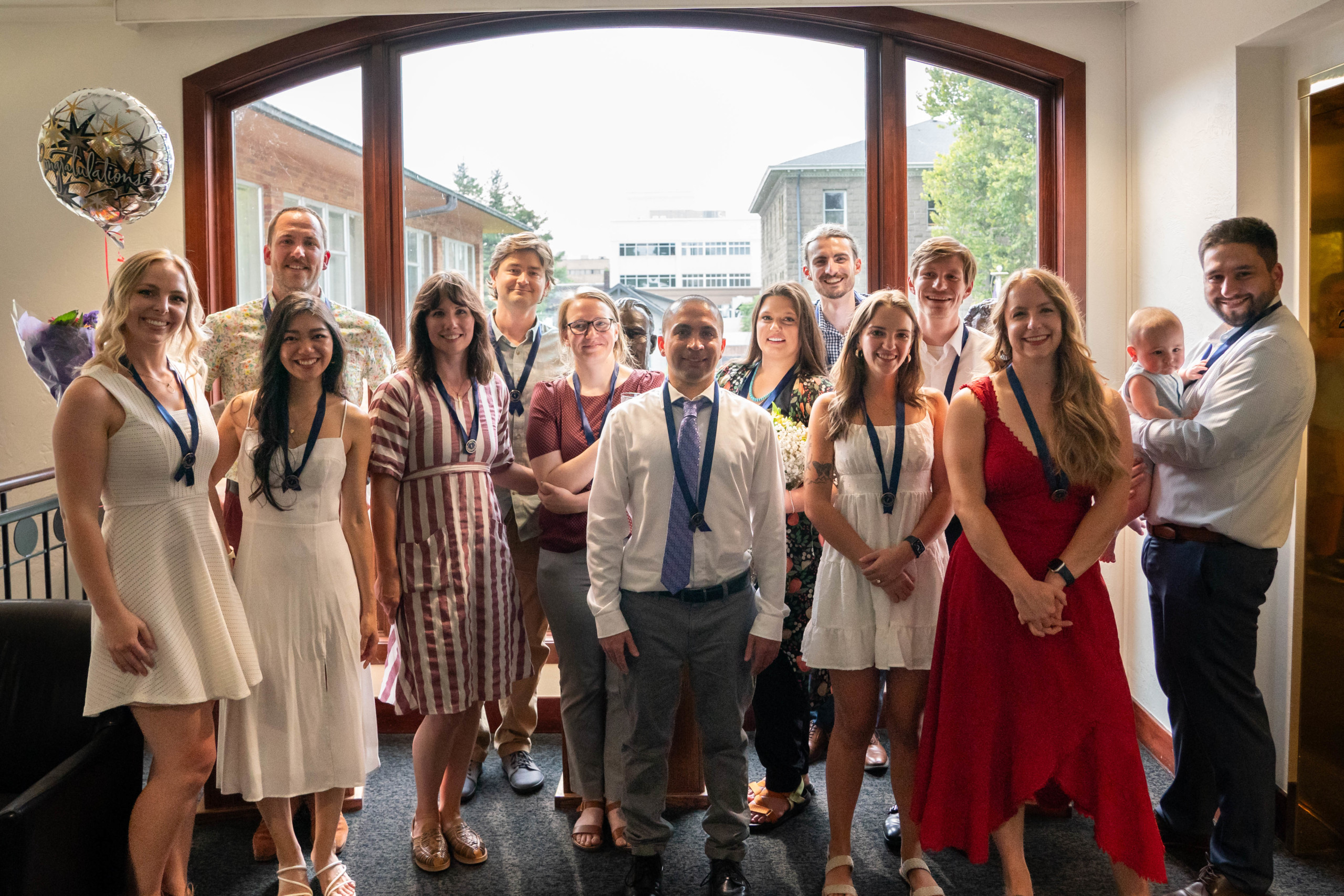 EUGENE, Ore. – Bushnell University is pleased to announce that the August 2023 graduates of the Accelerated Bachelor of Science in Nursing (ABSN) program have achieved a 100% first-time pass rate on the National Council Licensure Examination for Registered Nurses (NCLEX-RN). 
The ABSN program at Bushnell is recognized for its comprehensive curriculum, expert faculty, and commitment to nurturing the next generation of ethical nurse leaders. The program's innovative approach to education, combined with intensive clinical training, equips students with the skills and knowledge necessary to excel in the progressing field of nursing. 
"This outstanding achievement reaffirms our dedication to providing a top-tier education for our nursing students," said Karla Larson, Ph.D., Dean of Health Professions and Associate Professor of Nursing at Bushnell University. "Our faculty and students have worked tirelessly to maintain this high standard of excellence, and we are incredibly proud of their accomplishments." 
With this continued success, Bushnell University's ABSN program demonstrates its continual commitment to producing highly skilled and knowledgeable nurses who are well-prepared to meet the demands of the ever-varying healthcare industry. 
For more information about Bushnell University's ABSN program and its impressive track record, please visit www.bushnell.edu or contact Bushnell University Admissions: 
Phone: 541-684-7201
Email: admissions@bushnell.edu