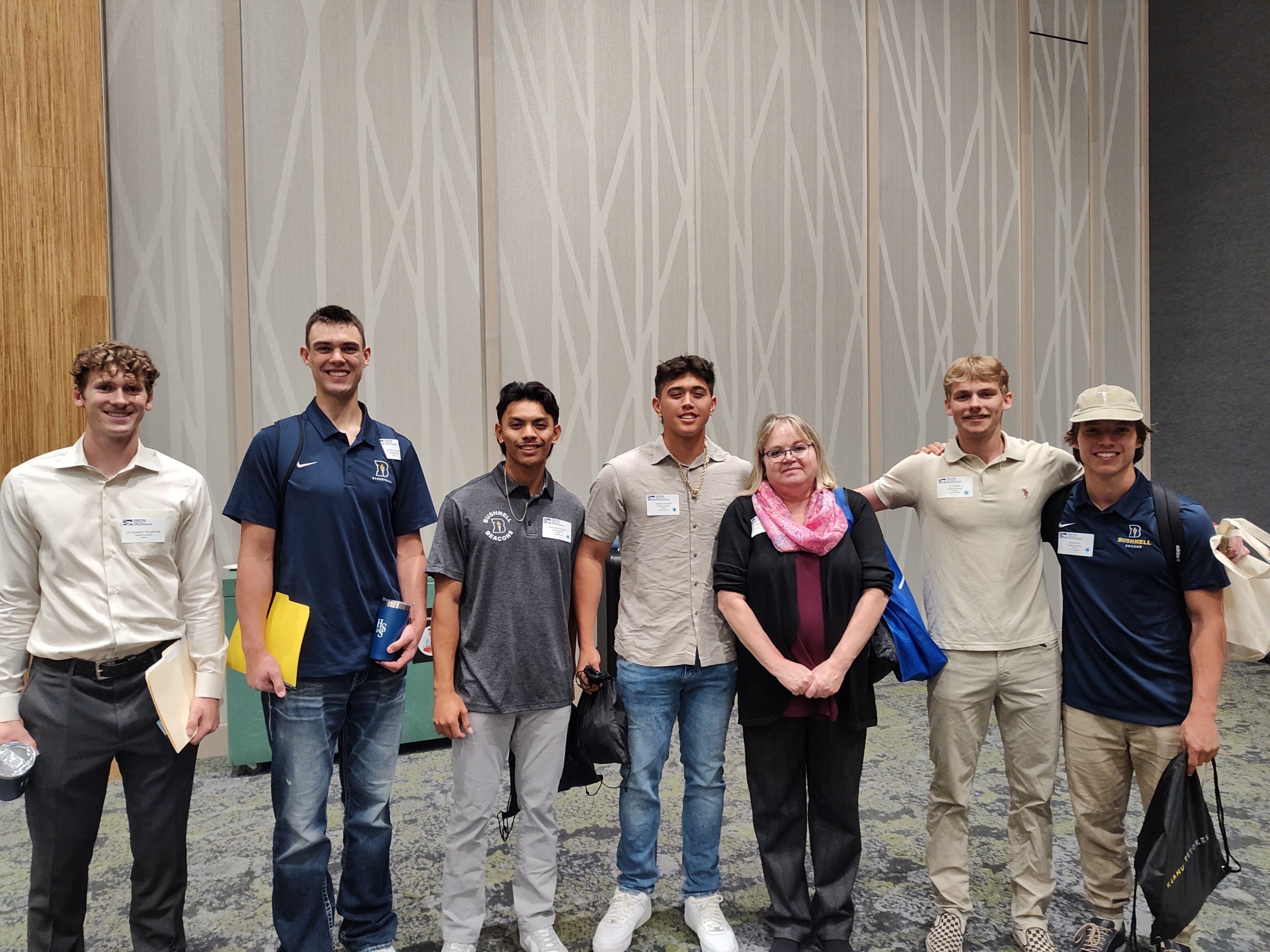 EUGENE, Ore. –  On September 28, 2023, seven accounting majors from Bushnell University's School of Business, Leadership, and Technology took a significant step towards their future careers at the Oregon Society of CPA's Career Showcase at the Portland Convention Center. The event provided invaluable networking opportunities, connecting students with 27 diverse accounting firms and companies actively seeking interns and potential employees post-graduation. 
Reflecting on the event, Associate Professor of Accounting Shelly Hartzell, M.S.M., remarked, "Meeting with recruiters and establishing relationships in the accounting industry is essential for future job prospects. Following this event, four of my students have been invited for job interviews. I believe this demonstrates the high regard in which our students are held." 
This hands-on experience allowed the students, immersed in the dynamic atmosphere of the showcase, to gain real-world insights and establish connections that could shape their professional trajectories. Bushnell University's commitment to empowering its students was evident, as they seized the chance to engage with industry professionals, showcasing their skills and potential in the competitive accounting landscape.  
The university continues to foster the growth of future accounting leaders, ensuring their preparedness for the challenges and opportunities of the professional world. To learn more about Bushnell University and its programs, visit www.bushnell.edu.